Interested in the best video monitors? Check out this post.
Now that we use technology to facilitate our lives inside our homes, it was only a matter of time before it made its way into our nursery. Not that it hadn't before. Traditional baby monitors: i.e. audio baby monitors or low-tech monitors have been helping us keep an eye on our babies for years- Since 1937 actually! A baby monitor has been around as long as the technology could create it. Why? Well, every parent fears the dark cloud that is their baby struggling while everyone is asleep and being unable to help.
In 2020, the options to care for babies are much more vast and the features you'll find on modern monitors may surprise you. While years ago, you'd be surprised to get a monitor with decent video, now you find HD night vision, Ai alerts, and lots more to keep your baby safe. So let's take a look at the best baby monitor of 2020 according to baby monitor reviews and features!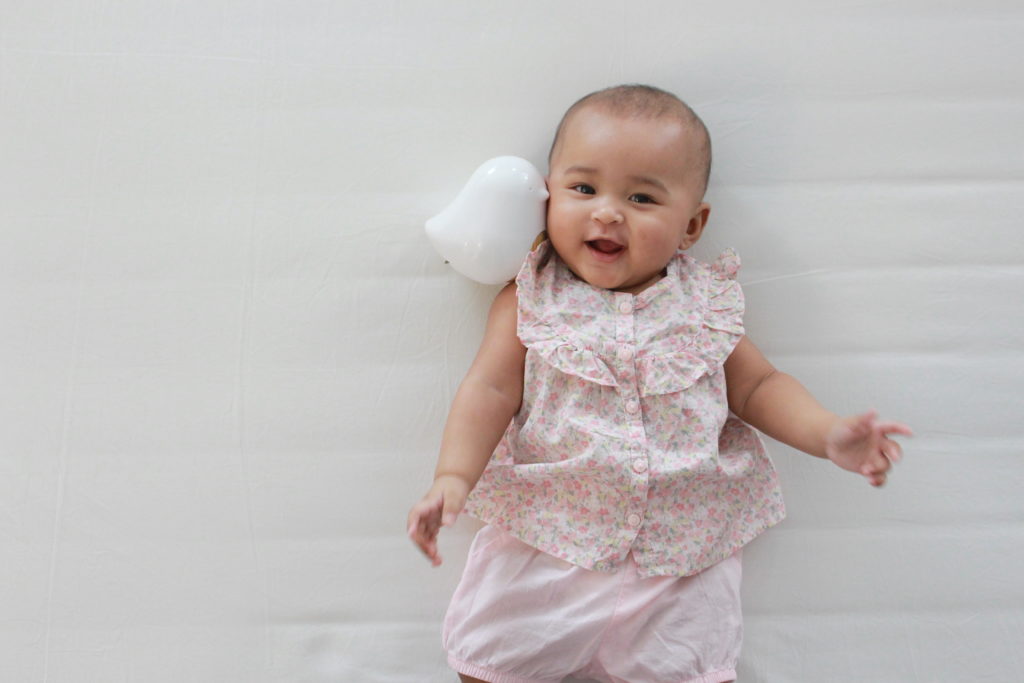 Types of Baby Monitors in the Market
You can still find a variety of monitors in the market, from those old school audio-only monitors to video, wi-fi, and even wearable monitors. So what's the difference between them all and which is the best baby monitor on the market? Let's take a look.
1.Traditional audio baby monitors
Audio baby monitors are for anyone who wants to make sure they can hear their baby while they're not in the room. Whether you want to make sure they're sleeping or you're wanting that wake-up call when they're ready to nurse at night. The main thing to know about audio monitors is that there are two types. You can choose analog or digital. The former doesn't encrypt the transmission while the latter has a private signal but can interfere with other frequencies, like your Wi-Fi.
2. Digital Baby Monitors
By definition, a digital baby monitor "involves or relates to the use of computer technology". This means it can be kind of hard to find a baby monitor that isn't a digital one. All wireless, non-radio baby monitors are digital baby monitor. If what you worry about is finding a baby monitor with low emission, there are low-emission analog monitors, but they're going to be audio-only. Can you also find low-emission digital baby monitors? Yes, but not without its sacrifices. Low-emission digital monitors can also mean signal interference, unclear video quality, weak signal/ low range, and fewer features.
3.Movement baby monitors
Movement monitors track exactly that, movement! They're placed under your baby's mattress to detect when your baby moves and when they stop moving. For instance, if they stop moving for more than 20 seconds, you'll hear an alarm. They're not quite as common as audio and video baby monitors or even smart baby monitors, but some parents find it useful.
4.Traditional video baby monitors
If you prefer to see (and hear) baby while they sleep, day or night, you need a monitor with a camera that can show you what your baby is doing while they sleep. This is mostly because as babies grow up, they stop sleeping like rocks. They start reaching for things, pulling things into their face, rolling over, and even though you can't hear it, they might want your help.
Video baby monitors will either show you pictures on a receiver or (if it's a smart baby monitor) on your smartphone via Wi-Fi). The best baby cams have night vision because most of your baby's sleeping will happen at night- big shocker, right?
5. Wifi baby monitors
While most wireless baby monitors use radio frequencies, transmitting from the monitor to a receiver somewhere in the near vicinity, others will let you use any Wi-Fi-enabled device to log in to the device's image. The best baby monitor apps, like Cubo Ai's, have features like 2-Factor Authentication to notify the parents of every single log-in attempt to see baby and allow access to up to 8 devices so the extended family can check in on baby.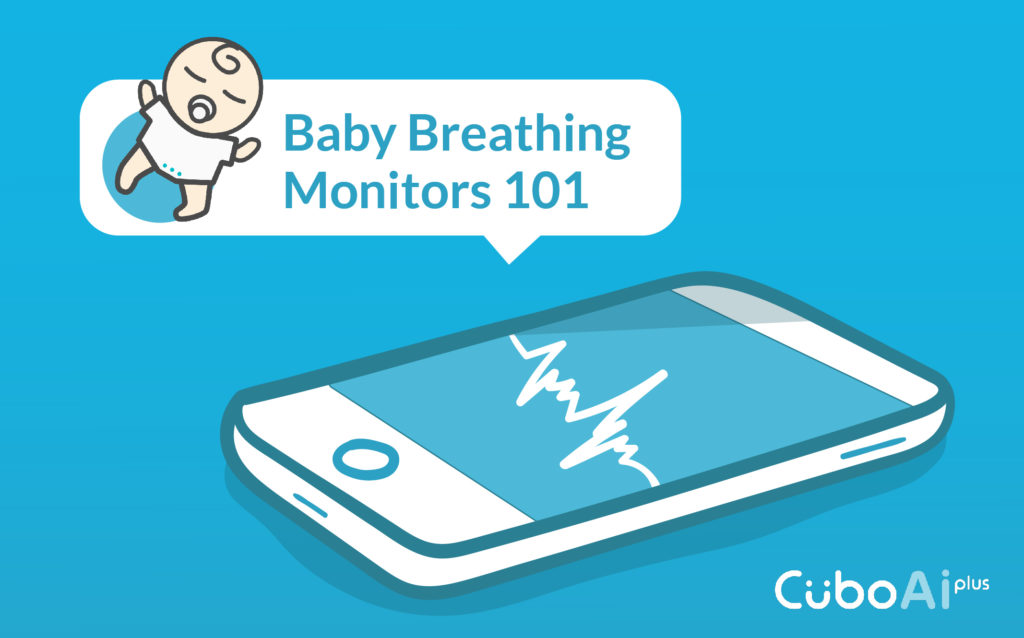 6. Wearable baby monitors
Wearable baby monitors are these monitors that you place on the baby. Whether it's on their wrist, their foot, etc. These monitors track the baby's breathing and temperature and are especially useful when your baby is sick. However, not all babies want to sleep with something on their bodies and not all parents like to strap devices on their babies. To each their own, right?
7. Smart baby monitors
Smart baby monitors use these apps we mentioned earlier to monitor the device via Wi-Fi or even Bluetooth technology. Features include things as simple as baby monitor apps to toss the receiver era to the past. The best smart baby monitors will have features like parent notifications, clear image day and night, night lights for those late-night check-ins. No more stubbing your toe while whisper-screaming so you don't wake your baby up! Some of these smart video baby monitors will record the night's events so you can go back and look at everything that went on during the night.
The best smart baby monitors according to baby monitor reviews have amazing features like Ai technology to detect when your baby could be in danger, sleep analytics, automatic photo capture, and more.
The Must-Have Basic Features In A Baby Monitor
For many parents, one of the most important things to take into consideration when buying a baby monitor is the price. Having a baby is expensive and you have to make a lot of purchases in a short period of time. Sure, baby showers are a way to mitigate the costs, but it's still a big expense just to set everything up from scratch in less than a year. That's one of the reasons not all parents are looking for the latest technology, while others want nothing but the best and most innovative to keep an eye on baby's safest sleep.
Range
How far can you go with your parental monitor or signal? Make sure your baby monitor has a far reach. You don't want to be doing laundry and trying to listen to the monitor in the kitchen, playing the video/audio from the bedroom. That kind of defeats the purpose, doesn't it?
Video / Screen
Considering that it's no longer 1937, and our understanding of technology and baby sleep is better, video is a must. Audio-only monitors just won't cut it because, as tough as it may be to think about, asphyxiation is a silent death.
So if your priority is making sure your child is safe, and not just hearing them cry when they wake up being able to see them is key and the clearer the image the better, so if your baby monitor has HD vision, it's a plus. The best baby monitor with camera has HD vision night and day. This also means a good quality screen is necessary if you're not using a baby monitor compatible with your smartphone.
Night-vision
Seeing your baby clearly day or night is a must for a monitor meant to monitor baby's sleep. Make sure you check reviews about the quality of night vision your baby monitor has and see if it's possible to get other parents' opinions or experiences with it.
Audio
A lot of parents know that audio is important mostly because they want to know when their baby woke up and they can go soothe them. For nursing, soothing, and even helping your baby during the night, audio quality is important. Ensure that it's loud enough and clear enough for you to hear what you need.
Temperature detection
Maintaining an ideal temperature for baby is key for their sleep safety. When your baby monitor has a temperature and humidity sensor, you can turn on the heater or the cooler when you need to in order to keep baby comfortable and safe.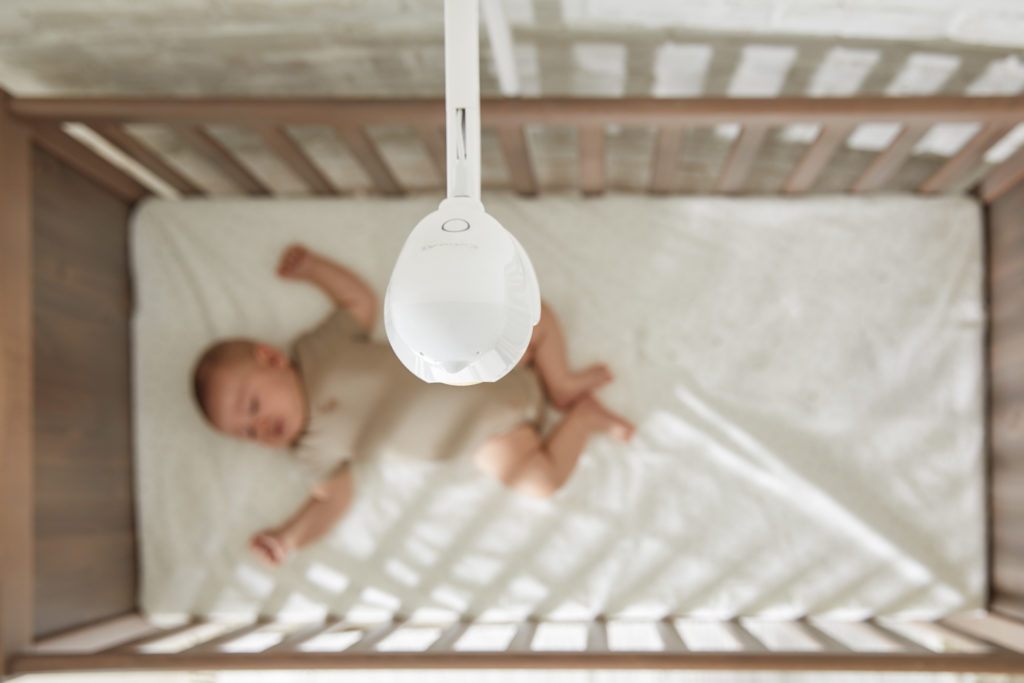 What is the Best Baby Monitor? Price Comparison And Reviews
Best baby monitors under $100
| | | | | |
| --- | --- | --- | --- | --- |
| Monitor Brand | Type of Monitor | Description | Price in USD | Rating (Amazon) |
| Vtech: DM111 Audio Baby Monitor | Audio-only monitor | This Vtech baby monitor is a parent-favorite low-budget digital sound monitor. This is a digital sound monitor that uses DECT 6.0 technology to transmit clear sound. Parents know and love it for not letting the white noise through that other devices annoy you enough to warrant turning it down. It has a 960 foot range which is enough for most homes. | 18.99 | 4.3 stars |
| Hello baby wireless video monitor | No Wi-Fi video monitor | Hello baby is a wireless baby monitor with decent quality image and sound. You get a portable separate parent unit and you can use it within 960 ft range to see and hear your baby. | 49.99 | 3.8 Stars |
| Summer Infant 5" LCD Baby Monitor | LCD no Wi-Fi video baby monitor | Summer Infant is arguably the best baby monitor without WiFi. It is movement-focused and allows you to control the monitor remotely, as long as you're within range. One of their models under $100 still has two-way audio allowing you to talk to baby and a 1000-ft range. | 79.99 | 4 Stars |
Top Trending Baby Monitors In 2020
| | | | | | |
| --- | --- | --- | --- | --- | --- |
| Monitor | Type | Description | Includes Must-have features | Price in USD | Rating |
| Safety 1st Sure Glow Audio Monitor | Audio baby monitor | First, a non-WiFi baby monitor with a 600ft-range. It's only an audio monitor but offered at a super low price for any parents who are in a bind or not concerned about more advanced features. It has a nightlight, and a pager to help you find the parent unit receiver. | | 19.99 | 3.6 stars |
| Philips Avent Dect | Audio-only monitor | This audio-only monitor is battery-powered or outlet-powered according to your needs, it focuses on clear sound and has a range of 900 feet. It is not smartphone compatible and has a parent unit. It uses DECT technology to avoid interference with. It has a smart energy mode and led lights to signal sound, but overall it's pretty basic as far as features. | | 38.61 | 4.2 stars |
| Summer Baby Pixel | No Wi-Fi Video monitor | This baby monitor has a 5" display with remote steering for the camera. It is not compatible with smartphones nor does it connect to Wi-Fi. This baby monitor also detects a zone as dangerous and sends alerts to the receiver if your baby crosses it. You can move the camera, zoom in, and have an 800ft-range. Your baby's crying will also make the receiver activate and shine in the night to wake you up. This monitor also has lullabies, white noise, two-way audio, and rechargeable batteries | | 199.99 | 3.4 stars |
| Nanit Plus | Smart Baby monitor/ wearable baby monitor | A smart baby monitor with audio and video. It is smartphone compatible and has motion detection, 2-way audio, HD image, and sleep tracking. This smart baby monitor is known for its variety of products including swaddles and other breathing wear that pairs their motion technology with their app to keep an eye on baby and their safety from anywhere. | | 254.99 | 4.4 stars |
| Cubo Ai | | Cubo Ai is a smart baby monitor with audio and video compatible with iPhone or Android. Top parent-favorite features include A.I. face-covered and rollover detection with proactive alerts to parents so they can keep track of baby's development and keep them safe.There are many other smart features like auto photo and video capture and danger zone alerts. It stores 18-hr playback so you can go back and see what happened before you got that "baby crying" notification. It also has 2-way audio, HD image and night-vision, no visible red light and, since it's a Wi-Fi baby monitor, you can check in on your baby from wherever you are. Added bonus? Sleep Analytics coming in June. | | 249.00 | 4.4 stars |
| Owlet | Smart Baby Monitor/ Wearable baby monitor | Parents probably best know the Owlet for its breathing monitors. Their sock tracks your baby's heart rate and oxygen levels. However, they also have an audio-video monitor. Their camera is also a wi-fi connected monitor compatible with smartphones. It is also an HD camera like other similar baby monitors. | | 399.00 | 4.2 stars |
| Miku | smart baby monitor | Miku is a breathing-focused monitor without using wearable technology on the baby's body. It has both video-audio that is smartphone compatible. Miku tracks sleep and sleeping conditions like other competitors and uses Wi-Fi to transmit the audio and video on the cam. It also has HD image and sound. | | 329.00 | 4.2 stars |
Best Baby Monitor With Wifi
If what you're looking for is to have, essentially, a baby monitor right in your pocket on your smartphone, you'll want to have a baby monitor with wifi. The best baby monitor with Wifi can vary depending on what kind of parent you ask. All wifi baby monitors' performance will depend on the strength of your wifi
Best baby monitor to buy
When it comes to which one you should buy, you should take into account the elements that most matter to you. Will you be using the monitor for wake up calls during naps? For sleep safety? For sleep tracking? Perhaps you're looking for one that does it all in HD.
Whatever the case, there are a lot of options and price ranges out there that, despite not being all the same, will help monitor your baby's status. Choose the one that makes the most sense for you and your family and will be able to be used as your baby grows up or as a hand-me-down for their little brothers and sisters.