Editor's Note: The following testimonial was submitted by Cubo community member and first-time parent Chat Jay. Chat backed Cubo Ai on Indiegogo during our record-breaking launch.
Want to see a mom's perspective? give this testimonial a try.
---
Why Did You Choose Cubo Ai as a First-Time Parent?
Chat: For remote access since I'm a shift worker. It's nice to keep tabs on the little one while I'm away from home for extended hours. I love knowing my little one is safe at home and being able to see her and even talk to her from WHEREVER I am. Other reasons we chose Cubo was due to the HD camera, A.I. alerts, and the multiple stands and options it gave us. It appeared to be a product that truly grew with your child. It was a bit of a risk backing it on Indigogo but we are thrilled with the final result.
The packaging was beautiful. It felt and looked like a premium product. When you open the box everything is in layers, with the first layers being the stand and Cubo itself. The bird is adorable and it's awesome to have it looking over your little bundle of joy. The Cubo was so well-packed and easy to understand even I could repack it! Everything has a clear place it belongs.
How Was Your Set-Up Process With Cubo Ai?
Chat: The installation process was a breeze. We followed the simple instructions by assembling the floor stand and connecting the Cubo. We had no issues connecting the Cubo to our wifi network however we did initially have some issues when connected to the 2.4Ghz network. We simply tried the 5Ghz network next and found ZERO connectivity issues. The instructions provided are simple and clear enough to solve most issues an end-user would experience.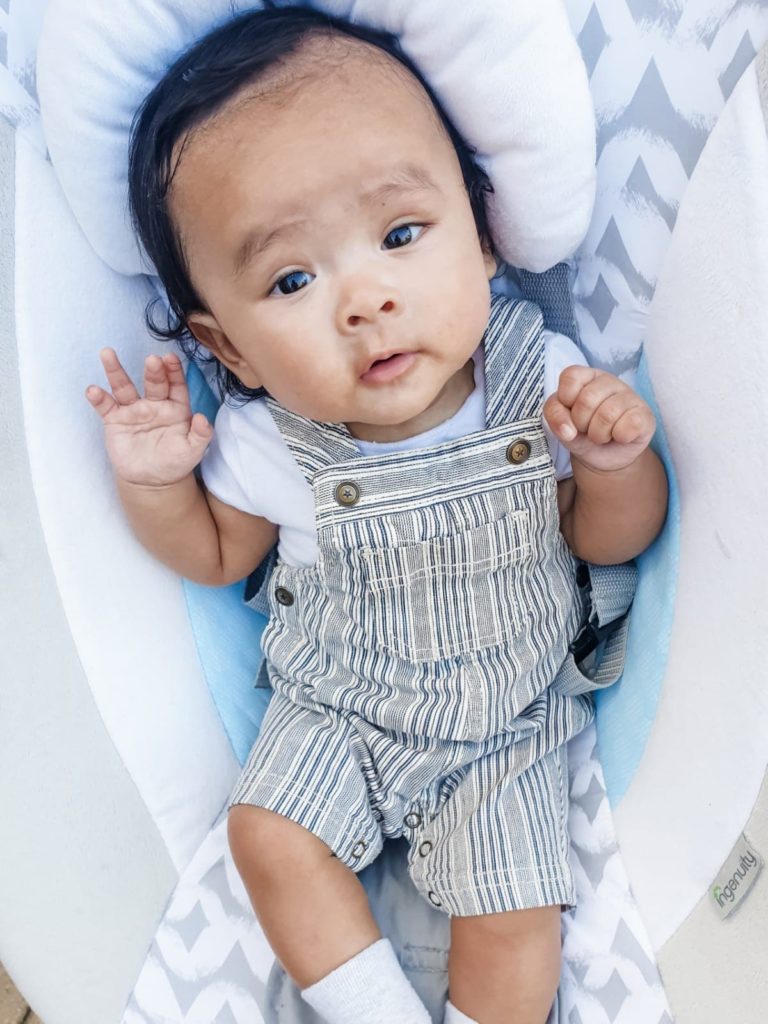 Has Cubo Ai Helped You as a First-Time Parent?
Chat: Absolutely! It's given us some confidence as first-time parents and it's made things a little easier. It's hard enough being first-time parents but we can carry out other chores and our day to day lives without worrying about our little bundle of joy.
The alerts and notifications prompt us to view the live feed and make sure our little darling is ok. Being a shift worker myself, it's hard enough being away from the family during the nights and Cubo gives me a chance to feel connected to baby. I can keep tabs on her and make sure she's sleeping well, call mum if there are any concerns, or even talk to baby to try and soothe her (This works very rarely).
What Are Your Go-To Cubo Ai Features?
Chat: A.I.-Covered face and Rollover alerts are great. They are quick to pick up simple things like when the blanket is starting to cover baby's face. This gives you plenty of time to view the live feed or adjust anything in the nursery.
The 1080 HD night vision is amazing. I have yet to see another monitor with such awesome video, let alone Night Vision. The image is crystal clear and there are no red lights so you can check up on baby without interrupting his/her precious sleep.
The Automatic Photo and Video Capture is superb too. We get to see some little surprises too, some cranky, some happy, some baby talk too. It's a nice feature with some really lovely surprises. We feel like Cubo really has our back. There have been some small teething issues with the software however we knew an Indigogo project would not come without some flaws. I must say, I'm very happy with the effort and responsiveness of Cubo Customer Service. They are always eager to help.
Other Great Features Chat Loved
We really like the Temp and humidity sensors. They help us ensure baby's room is always A-okay!
The Built-in Night light is a dream. We were worried it wasn't bright enough at first, however, it doesn't disturb the baby at all. We think it's because of the night that baby's transition from bassinet to cot has been such a breeze. We also love the Multiple Choice of Stands. It truly grows with your baby. The Cry Detection alerts are a fantastic way of knowing when your little bundle of joy is asking for something (We had to set ours to low).
Editor's note: We love how first-time parents like Chat can feel comfortable at work knowing their baby is just a couple taps away! Of course, all Cubo parents' experiences are different- as are their needs. Want to see one that reflects your family more?