As your baby grows, they become filled with curiosity and wonder. They are constantly observing their surroundings and learning about the world around them. Therefore, it's important to your little one's development that they are stimulated visually and mentally to promote brain development and fundamental learning, and crib mobiles are a fantastic way to do this.
A baby crib mobile is a great addition to any nursery. Mobiles give your baby some stimulating visuals that aid their relaxation and add a touch of creativity and personality to your nursery room.
Here's our guide on how to choose a baby mobile: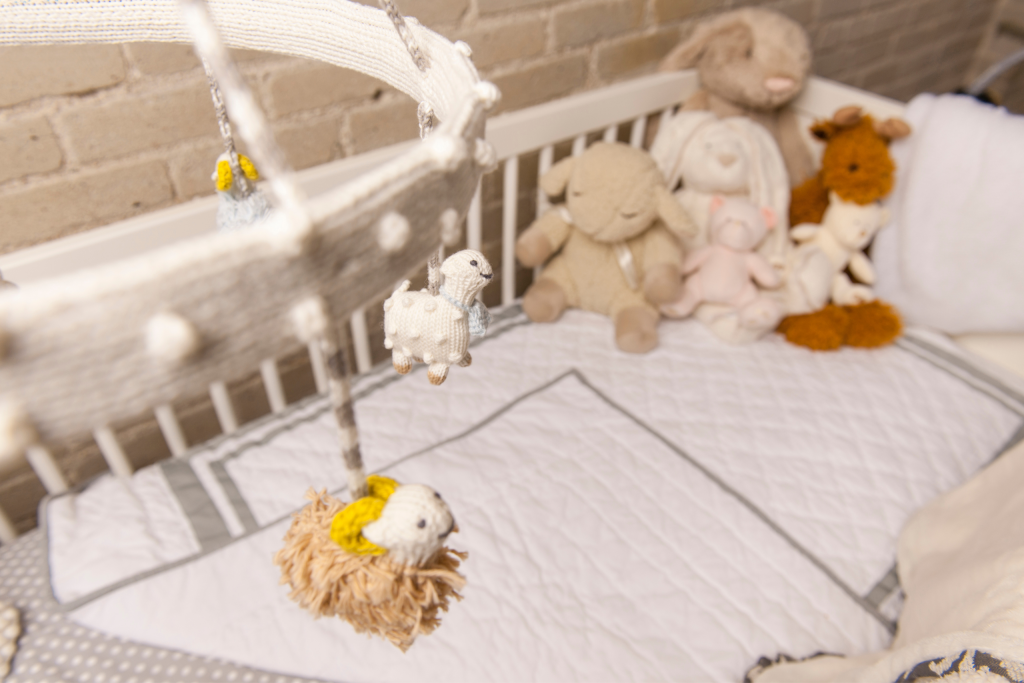 What is a baby mobile?
Baby mobiles are crib accessories that have many versatile functions to promote the development of your little one. They are an excellent way to keep your baby stimulated, entertained, and enhance their motor skills.
Babies need to be entertained, and a bright and colorful crib mobile that also plays music is the ultimate entertainment system for a restless baby. Crib mobiles consist of different accessories such as hanging objects and light accessories for your little one to look at and even noise machines to listen to.
When should you use a crib mobile?
Every new parent needs to know when to install and remove a crib mobile. It is important to know that a crib mobile is unsuitable for newborns. This is because a newborn baby is not ready to respond or interact with the stimulating accessories featured on a mobile.
The perfect time to install a baby crib mobile is when your baby shows signs of development, such as moving their neck or hands and arms independently. This is a key sign that your little one is ready for a colorful and calming mobile that they can play with.
When your baby is learning to grip and grab, this is when it's time to remove the crib mobile. Likewise, you will notice when your little one is grabbing your fingers or clutching rattles tightly; this is a sign that they could potentially grab the mobile accessories and pull them down – so make sure to remove them as soon as you spot these signs.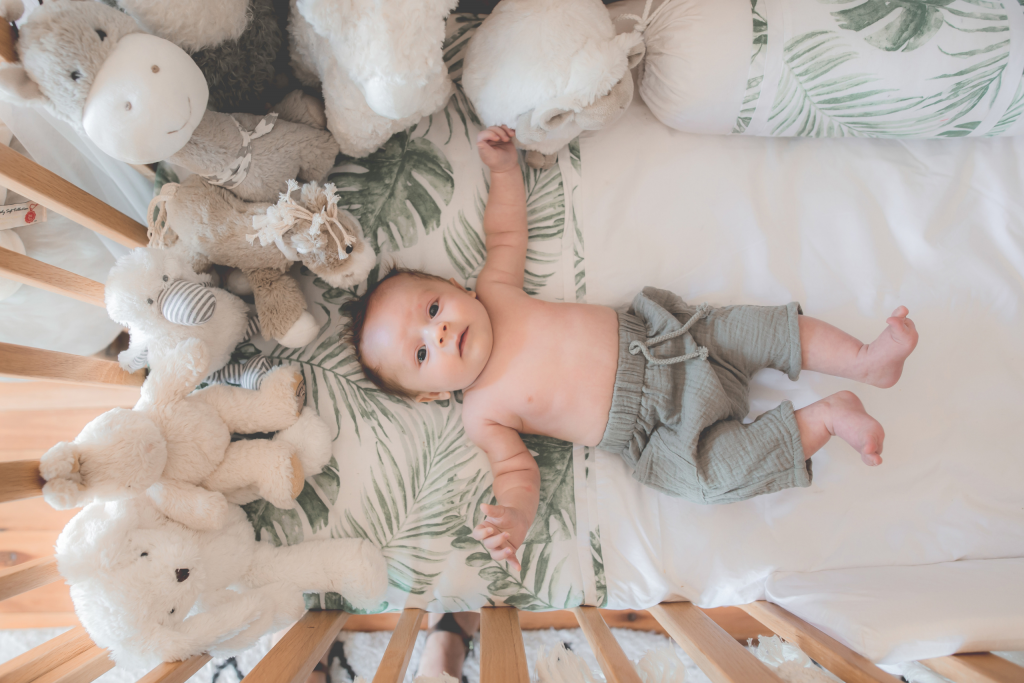 How to choose a baby mobile?
You will want to choose the best crib mobile for your little one, but it can be difficult to know where to start. When browsing for the perfect crib mobile, it can be overwhelming how many choices there are.
For example, does it move? Which nursery themes does it play? Are you looking for a bold and vivid design that will capture the baby's attention? Or, do you prefer to have some projected gentle lights to comfort the baby at night? You also need to choose between mechanical or wind-powered crib mobiles.
But don't worry! We have researched everything you need to know when considering buying a crib mobile. When you have an idea of what you are looking for, it's time to start shopping!
Here's what you need to know.
How Does The Mobile Turn?
The modern crib mobile has multiple ways to move and operate. The two main options are a wind-operated mobile that requires you to gently spin it yourself or move with assistance from an indoor fan, or a mechanically operated mobile powered by batteries.
Wind-operated mobiles are traditional and reliable but are slightly less visually stimulating than mechanically operated crib mobiles. However, this mobile style is the safest option as it doesn't contain breakable mechanics or gears.
A mechanically operated mobile can rotate with multiple axes of movement, providing variety and visual stimulation. However, there is an added risk of mechanical gears. So, be extra careful with mechanical crib mobiles. Ensure it is well out of reach so your little one can't tug at the objects and brake motors.
Materials
Mobiles can be made up of all sorts of materials as it features many accessories, be sure to check each item is suitable for your home.
Around the time your baby turns 7 months old or so, you've probably noticed that they start to grasp and reach out for whatever's nearby — and put things in their mouth. Although baby mouthing is a totally normal part of growth and development, you must pay attention to the materials used to baby-proof your home. And one of the most important things to consider is the manufacturing of your baby's crib mobile.
The best crib mobiles are made from materials that are non-toxic and safe to be around your little one. If you are a fan of natural and organic materials, many options are available to suit your needs. Organic mobiles are available for those who are cautious about the chemicals used in their little one's items.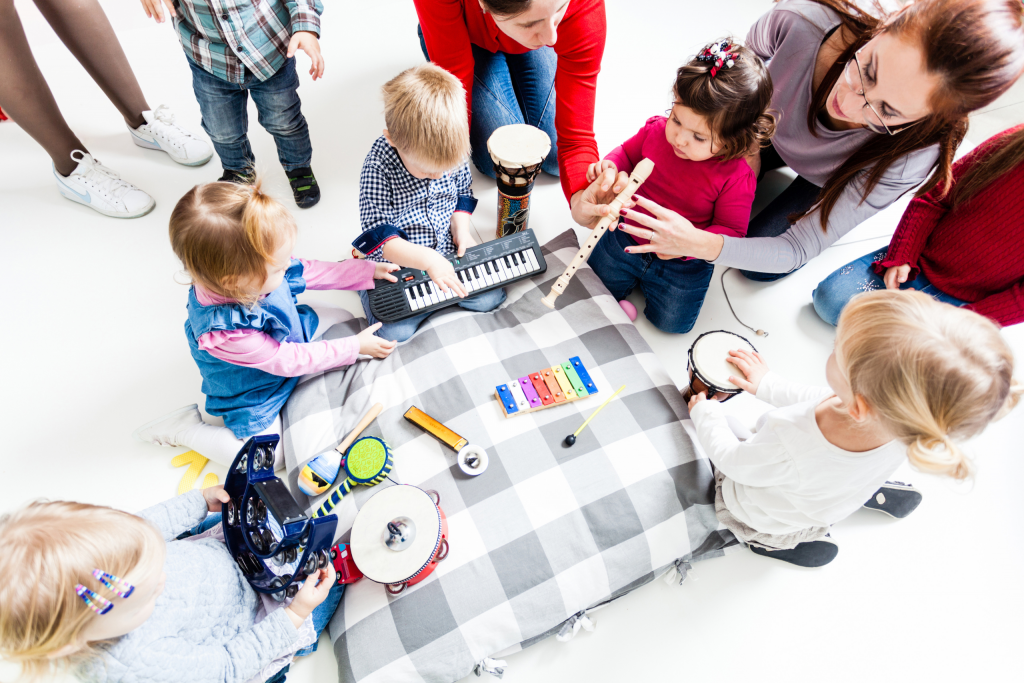 Music
Baby crib mobiles can also play music. In addition, many mobiles come with music machines attached that can play soothing lullabies or white noise to promote relaxation. However, for those looking for an alternative to the traditional mobile, you can opt for the CuboAi Smart Baby Monitor.
CuboAi baby monitors have built-in lullabies that will soothe your little ones and help them relax. This is a perfect solution for those looking for a great alternative. Not only can you keep an eye on your little one, but these monitors with intelligent features will also provide mental stimulation and relaxation by playing peaceful lullabies.
The Color of The Toys
The color of your nursery crib mobile can help your baby develop motor skills. Bright and vibrant colors can teach your baby to differentiate between colors and shapes. When bright shapes move, your little one will be fascinated by them. Consider a brightly colored mobile for your crib mobile to enhance learning and development.
CuboAi's Smart aby Monitor is a perfect solution when considering alternatives to traditional crib mobiles. The CuboAi monitor allows you to play soothing lullabies to your little ones as they drift off to sleep. To learn more about the intelligent CuboAi monitor, click here.