Life as a new parent isn't without anxieties, mainly when you're separated from your baby. So, when your little one is fast asleep in their crib, you'll want to ensure maximum comfort so everyone has a good night's rest.
However, one of the biggest concerns parents share is how to keep the baby warm at night without reaching for a blanket. With winter in full swing and the temperature dropping, the issue of how to keep a baby warm in the crib without a swaddle and blankets is back on the agenda.
Like adults, your baby's bedroom environment needs to be soothing, inviting, and at the right temperature to enjoy a good night's shuteye. So then, how can parents ensure little ones are adequately warm without checking on them throughout the night?
How to keep baby warm at night without a swaddle
Here are the best tips and tricks for how to keep the baby warm at night without blankets or swaddles. Read on to learn the best ways for parents to ensure that your little one is safe, cozy, and happy all night long.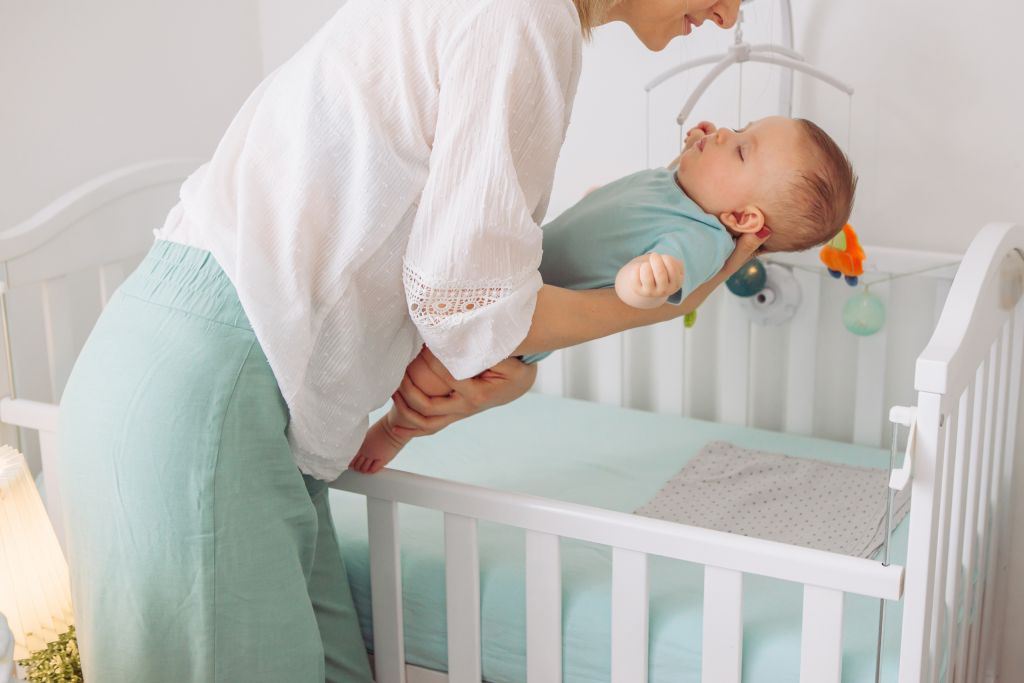 Avoid Using Blankets and Dress Your Baby Appropriately
Babies cannot tell us when they are too warm or cold, and a baby's safety within a crib is most important. Although we want our babies to be cozy, a potential danger to be mindful of is overheating and accidental suffocation from blankets which is considered a risk factor in sudden infant death syndrome (SIDS).
If you're wondering how to keep baby warm without swaddling, the Lullaby Trust recommends using "light bedding or a lightweight, well-fitting baby sleep bag." And when unwell, remember that babies need fewer, not more, bedclothes.
Cubo AI has a reassuring face covered and rollover alert for added extra protection to ensure blankets never get in the way during sleep time.
We think that the best way for you to monitor room temperature is with a baby monitor or thermometer. The Cubo AI Smart Baby Monitor is one of the most advanced on the market, offering every parent peace of mind.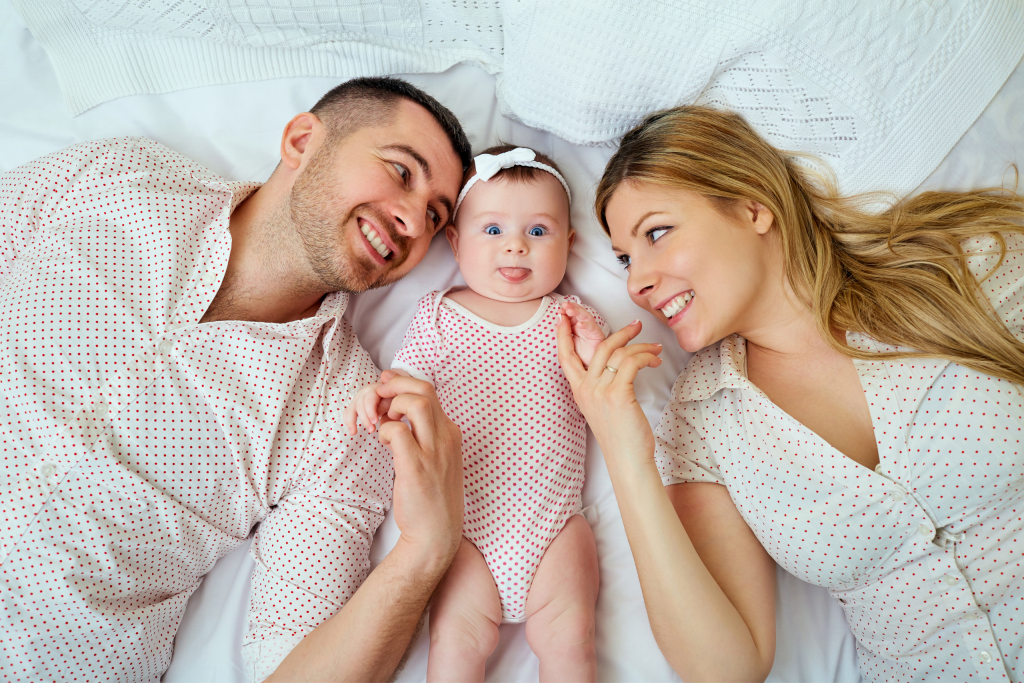 Adjust Room Temperature
A happy and warm baby will sleep soundly throughout the night, so make sure the room is at a warm and comfortable temperature before putting your little one down to rest.
If your baby's room is too cold, the BabyCenter advises that a space heater can be used. However, this should be fireproof and not within reach of your child.
Cubo AI is equipped with a temperature and humidity sensor using the latest technology. If your baby's room drops out of the recommended range, it sends you an instant alert with its notification feature giving you peace of mind, and this means fewer visits needed broken sleep to check up on the baby throughout the night.
Preheat The Crib
Since babies cannot tell us when they're too hot or cold, you need to pay close attention to their environment. This includes the bedroom temperature and the temperature of your little one's crib.
A helpful tip that some parents have found to be very helpful is to pre-heat your baby's crib using a hot water bottle or heating pad which can be placed in the crib for a short while before the baby is placed in the crib after their final feed of the day.
Keep Your Baby Crib Away From Windows
It can be challenging to maintain a warm bedroom for a baby all night long. If there is inadequate insulation in your home or you live in a cold area, you can take steps to create a warmer environment.
Double-glazed windows and keeping your crib away from any windows and doors will keep your little one warm at night. If your baby's room has windows or a door, ensure this isn't letting a draft in. And if you have a cold floor, consider putting a rug down.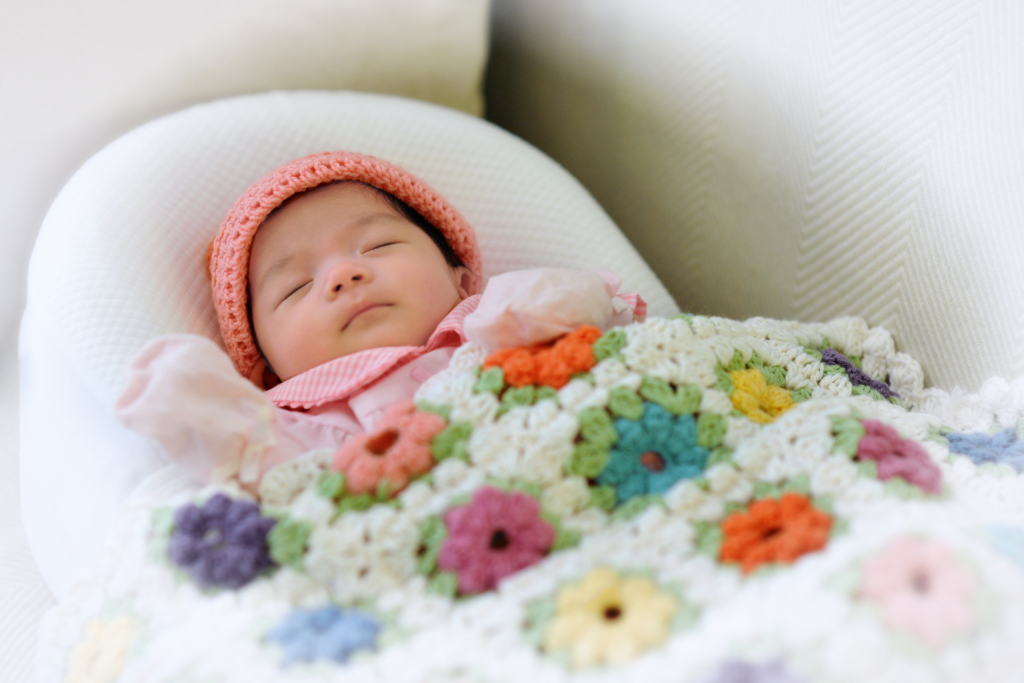 How to keep baby's hands and feet warm at night.
Baby Mittens: They Can Be Great But Proceed With Caution
Baby mittens can help keep your baby's hands warm and prevent them from scratching their faces. Mittens can be a lovely addition to your baby's wardrobe but proceed with caution. Depending on the designs, some can act as choking hazards and might cause an increased risk of SIDS. Supervise your baby when possible, and if you leave mittens on overnight, always ensure the fit is correct.
Safe Socks For Your Little One
If you think your baby's feet are cold, you could put breathable cotton socks on them at night, making sure that they aren't too tight, but if the room is warm, then there is no need to do this.
There You Have It
When the season changes and the weather turns colder, it can be hard to know how to keep the baby warm at night without swaddles and blankets. You must observe official guidelines to ensure your baby is safe and snug.
Avoid heavy blankets in the crib, favor baby sleep bags, keep room temperatures monitored with the Cubo AI, and ensure the baby's room is well-insulated to keep the heat in. If you find yourself fretting about your little one being in another room, the Cubo AI Baby Monitor offers night vision and two-way audio talk, and 18-hour playback for peace of mind.
After all of that, you deserve a good night's rest. Sleep tight!