Building your first baby registry is an exciting time for new parents! This registry will help your friends and family know what to give you for your baby shower, so putting together an essential as well as creative list is important.
It gives you the opportunity to receive both practical and fun-filled gifts. In case you're unsure where to start or what exactly your registry should include, just check out our 10 tips for curating the best baby registry for your little one: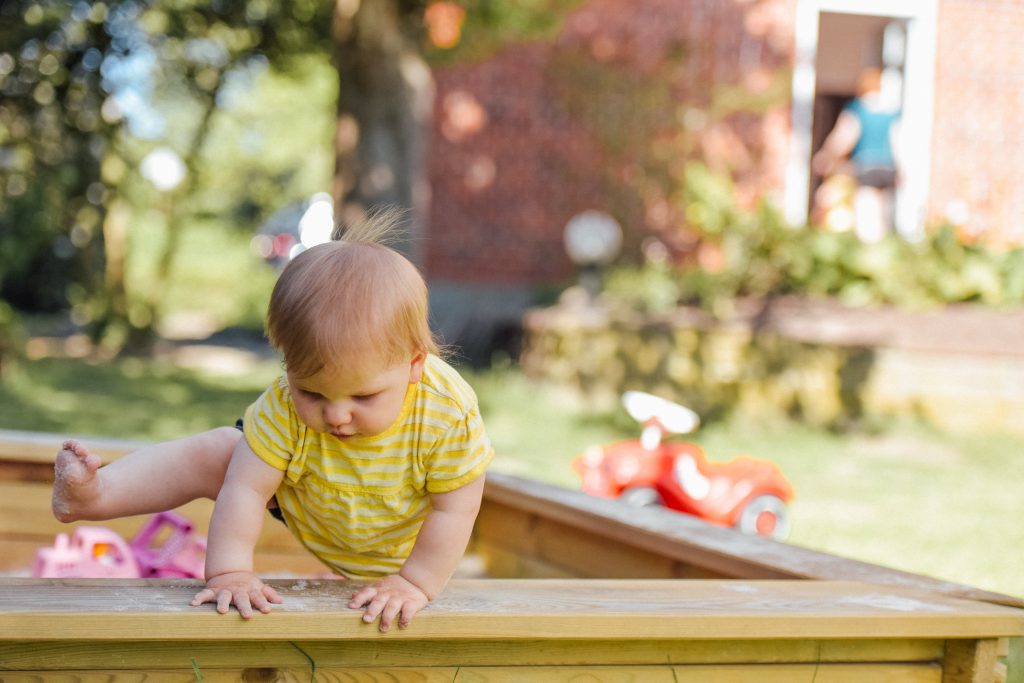 1. Register online
There are so many places where you can create your baby registry! With most of the world being virtual, online registries have become the new trend, as they're easier for friends and family who are on-the-go. You might be unsure which platform to choose from since there are so many options. It's totally normal to feel overwhelmed and it might be beneficial to ask other parents you know where they registered for their baby showers. The positive of creating a registry is that you can create more than one. While only one is ideal for guests, having up to two is a great way to give people options on what gifts to give and allows you to ask for things you want that other stores may not have.
These are the most popular and accessible places to make a baby registry:
It's no surprise that Amazon is a favored platform when it comes to baby registries. Known for having pretty much everything one can want, and with its quick delivery options, Amazon is a popular choice for many new moms. With a free welcome box, a full year to return gifts, as well as universal items available, Amazon has all a mom could want!
Babylist is another choice that new mamas absolutely love, as it allows you to add items from any store your heart desires. It also has a price matching feature to let you know if a more affordable version of your item is available somewhere else. Some items on this platform are exclusive to it and can't be found elsewhere. At the same time, Babylist has big name brands to choose from and even allows you to add any items you adore from Etsy, an online marketplace known for handmade items. This is a great way to ask friends and family for personalized gifts that are unique and can be kept for a lifetime. Moreover, Babylist allows guests to add thoughtful additions to their gifts such as offers to dog walk or clean the house. Actions like this can go a long way for new moms, as having a newborn will consume all of your time!
Bed Bath & Beyond is another excellent choice when it comes to compiling an efficient registry. Especially for new moms, Bed Bath & Beyond has a checklist at one's disposal, which can make decisions easier to make. With easy returns and registry experts in store, the process is trouble-free for all parents.
Who doesn't love Target? Not only can you find exclusive brands at the store, but you can also buy popular brands​​—allowing you to access both unique and well-known items. Target's baby registry is easy to use, allowing account members to quickly add any items they see to their list. Another great feature with Target is that you can return or exchange your items for up to a year! With a welcome kit of a $100 value and 15% off registry coupon, Target is ready to celebrate your newfound joy with you.
Walmart is another popular platform to create your baby shower registry. And the chain being almost everywhere, it's accessible to guests both online and in-person. Moreover, it allows in-store pickup and next-day delivery! Similar to Target, this store offers a one-year return policy and gifts parents with a complimentary welcome gift. The company's price-match guarantee policy allows guests to explore budget-friendly options for your baby shower registry.
Most of these platforms offer new moms a generous discount and even further perks or goodies. Definitely compare what each site has to offer when creating your first baby registry! Another great tip for new mammas is to go to each store in person, if possible. There might be items in-store that aren't available online that you can add easily to your registry. While having your registry in one place is convenient, there's no harm in making it available both online and offline. Guests who find online shopping a hassle can visit a nearby store and vice versa.
2. Ask for gender neutral items
Many people decide to keep their baby's gender a secret either to their loved ones or for themselves. This can create an exciting and anticipatory surprise! If you don't know your baby's gender, you'll obviously want to emphasize neutral gifts. That way, you can use these items whether your baby is a girl or a boy.
Even if you know the gender of your baby, you might want to consider asking for gender neutral items regardless. As the concept of gender becomes more dissected, not every family desires to define their baby in pink or blue color schemes. Draw the focus away from the baby's gender by using gender neutral colors. As your child grows, you can conduct an ongoing conversation regarding gender and how one identifies, if you so wish. In addition, asking for gender neutral items can be a great idea if you're planning on having more than one kid.
Recycling gifts from your baby shower to your other child is common, as parents typically only have a baby shower for their first born. No doubt you'll also receive more than one of what you asked for and when your baby grows out of it, you can reuse it with the next child. Consider choosing genderless designs for your bigger items like strollers or cribs, especially if you know you'll want another baby down the road.
3. Focus on what YOU need
While creating a baby registry mostly consists of items exclusively for your little one, it's also paramount to think of what you need, mama! Once your baby is born, you'll have little time to shop around so ask now for items you'll need for yourself. It's not selfish, it's smart!
Whether it's items you need to breastfeed properly or items for some much needed self-care, put it down! Your loved ones will absolutely adore going above and beyond for you as well as your little one. If you're unsure what it means to take care of yourself, read our article on self-care for new moms.
4. Ask other parents for advice
If you have friends that have kids, take advantage of them and ask questions! It's great to listen to other parents around you to garner all of their advice on first time babies. Each person will offer a unique perspective, as parenting is different for every individual. Ask your own parents about what helped them most when they had you. Or find support from groups you are a part of and see what other expecting mothers are putting on their lists.
5. Add diapers to your list
You will quickly learn that there is no such thing as too many diapers. Seriously, ask for a year or more worth of supply. You'll need it! Any loved one that has a kid of their own will appreciate the necessity of diapers. If you don't want to put them on your list, you can also ask guests of your baby shower to each bring one pack of diapers along with whatever they have chosen from your registry.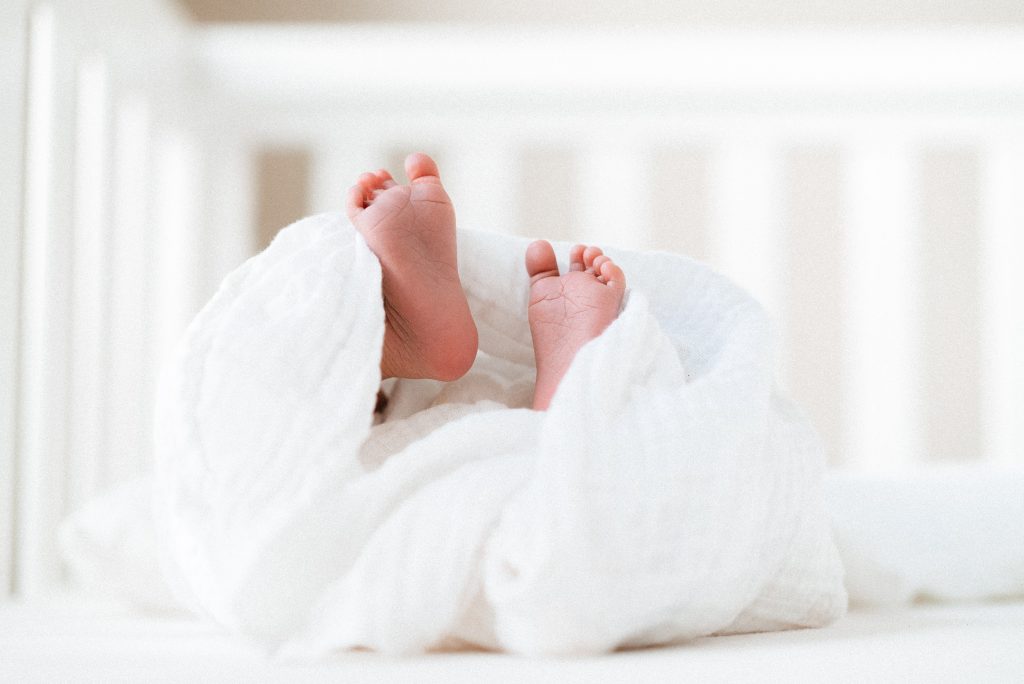 6. Avoid putting common gifts on your list
As an expectant mother, you'll probably think of putting items like bibs, baby toys, or adorable pieces of clothing on your baby registry. But, we suggest avoiding placing such common gifts on your list. Simply because every single person will undoubtedly buy these items whether you ask for them or not. Your baby will be gifted an array of clothes, stuffed animals, and more trinkets.
Keep in mind that you'll probably still receive items that you make a point to leave off your list. So, mention to loved ones that, if they do indulge in these gifts, to get some of every age range. Your baby will grow fast. Most people will be buying for your baby with a newborn in mind. So, remind them that your baby will grow up and you will still need their support at all ages. We recommend items like bottles, diapers, strollers, or cribs that are suitable even when your child grows to become a toddler. We even suggest adding a baby monitor like Cubo Ai's Smart Baby Monitor to keep your baby safe and your mind at ease. Take a look at our products, including our Sleep Safety Bundle that combines micro motion technology with AI to watch your baby through toddlerhood!
7. Get your breast pump through insurance
If you have insurance, look into getting your breast pump for free through your company instead of asking for it on your registry. Not many mothers know that they can get a breast pump through their insurance. If you plan to breastfeed, you may not need a breast pump. Definitely think about what you'll be doing when it comes to nurturing your little one before planning your registry! If you don't have insurance or your insurance company can't give you a breast pump for free or at little cost, then definitely put it on your list!
8. Create a room-by-room checklist
To ensure that you don't miss anything you might need, make a room-by-room checklist for registry items. Think about what you might want for the nursery versus the bath. Writing down the items you'll need for feeding, cleaning, playing, and more can make it easier to decide what items to prioritize.
9. Include items at all available prices
Not every guest will be able to go above and beyond when it comes to price. That's why it's resourceful to include multiple variations of the same item at different price points. This allows every loved one to purchase something within their budget, while also adhering to the brand and item you're asking for. Nonetheless, it's totally okay to put down items that are splurge-worthy—like that stroller you fell in love with. But be sure to remain practical when it comes to items that don't need to be overly extravagant.
10. Start on your registry right away
It's never too early to start making your registry for your upcoming baby shower— even if you aren't expecting yet. Many baby registries have private modes available so you can add items without anyone seeing. This private mode not only keeps people from finding out you're pregnant before you've told them, but it also allows you the time to perfect your requested list without someone buying too soon. Creating your baby registry ahead of schedule can give you time to ask around for advice on what you'll need and allow you the opportunity to research products. Your future self will surely thank you for taking advantage of the time you have before the baby comes!
Overall, keep in mind that making your first baby registry is supposed to be fun! Try not to stress over it. This is the time to include your loved ones in the celebration and see how loved your little one already is. Enjoy it!
About the writer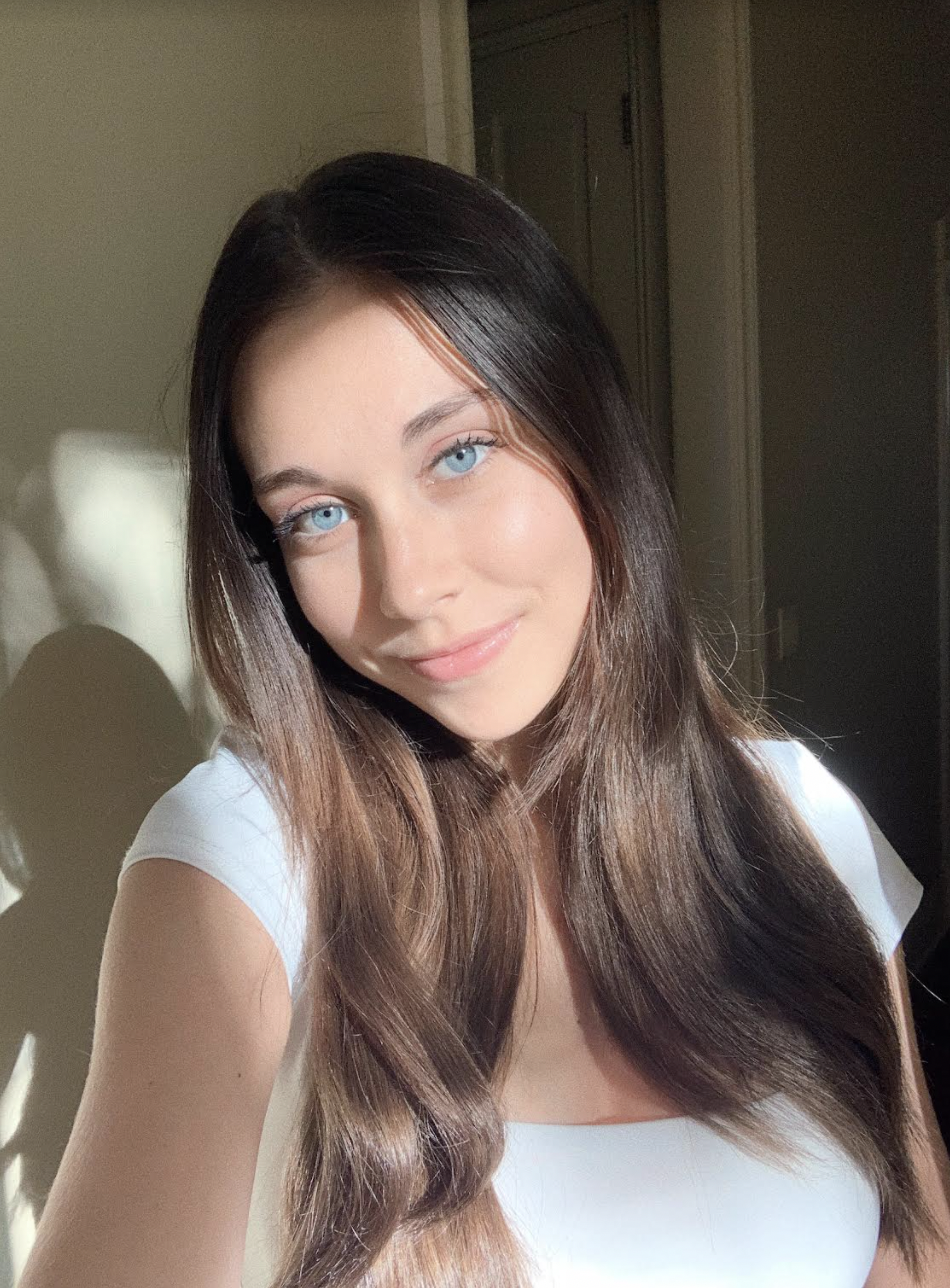 Meghan Nelligan is a freelance writer and creative storyteller based in the United States. She is passionate about mental health, creative writing, and social media. She also manages an Instagram account and a portfolio site for her poetry where she shares weekly readings, personal writings, and favorite works. Check it out here: https://gempoetry.squarespace.com/
You might also like: