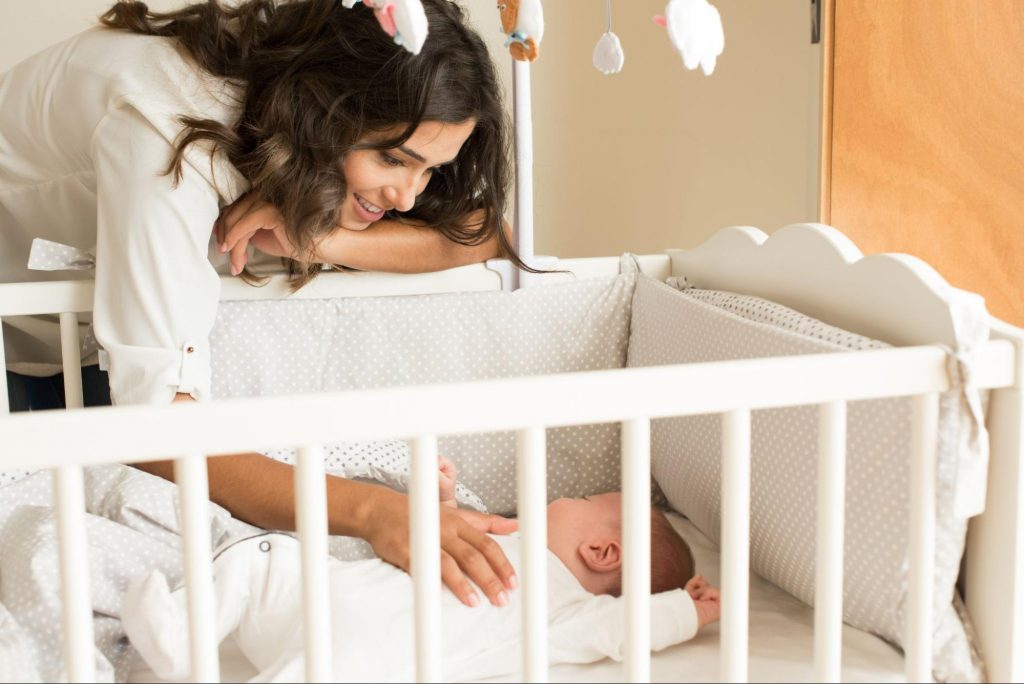 You are not alone if you dread sleep training and don't know where to start! Sleep training is a challenging task for all parents, but we are here to help. There are so many resources and books available to new parents; that's why we have created the ultimate list of your must-have baby sleep training books.
Here are the best sleep training books to teach you everything you need to know
What is sleep training?
Sleep training teaches your baby to fall asleep on their own. There are baby sleep training methods that can help you and your baby sleep through the night; you can use gentle sleep training or the cry-it-out method. Many sleep training books guide both methods, and we will tell you the best ones to read according to the method you end up choosing.
Both methods have their advantages; it is ultimately up to the parent which approach will work best and suit your lifestyle. While the cry-it-out method is traditional and proven to work, other baby sleep training methods may be more suitable if noise is a concern. The gentle sleep training method can take time and dedication to a strict routine, so this method may not be most suitable for you and your family if you prefer a more relaxed daily routine.
Top 3 Gentle Sleep Training Method Books
Gentle sleep training uses methods involving the parent attending to the child during bedtime but aims to phase out the dependency gradually. This is achieved through implementing techniques such as substituting one sleep association for another, creating a healthy sleep routine, and changing feeding schedules. This approach relies heavily on a structured daily routine and consistent habits to promote healthy sleep for both the child and parents.
To put the gentle sleep training method in place, you can reference the best baby sleep training books and structure a clear and consistent routine that works for you and your family.
Here are the top 3 gentle sleep training books that will assist you in creating a strong sleep schedule.
Sleep Play Love by Sophie Acott is an inclusive guide to gentle sleep training for all families. This book delicately disputes the "one-size-fits-all" attitude and provides a flexible and down-to-earth approach for all parents to try. Sophie lays out the rules of gentle sleep training and gives you the tools you need to put this into place at home! Including the seven sleep foundations and the four pillars to optimal sleep ability.
The Gentle Sleep Book by Sarah Ockwell-Smith shows new methods that challenge the traditionally controlled crying and pick up/put down techniques. Using non-traditional methods and creating daily habits to promote healthy sleep results in a happy and sleepy baby at night-time. This baby sleep training book focuses on providing reliable approaches that aid sleep-deprived parents while also considering the child's needs. Sarah tackles common issues such as frequent waking, night terrors, and night dryness in The Gentle Sleep Book.
Sleeping Like A Baby by Pinky McKay is the ultimate guide for tired parents. This no-nonsense sleep training book provides clear and concise baby sleep training methods to help restless babies and exhausted parents. Pinky helps parents understand their child's tiredness cues and create a safe sleeping environment that works every time. Through understanding tiredness and working by taking a prevention approach to sleep training, you can eliminate baby's fatigue, resulting in a peaceful and calm night's sleep.
Top 3 Cry-it-out Method Books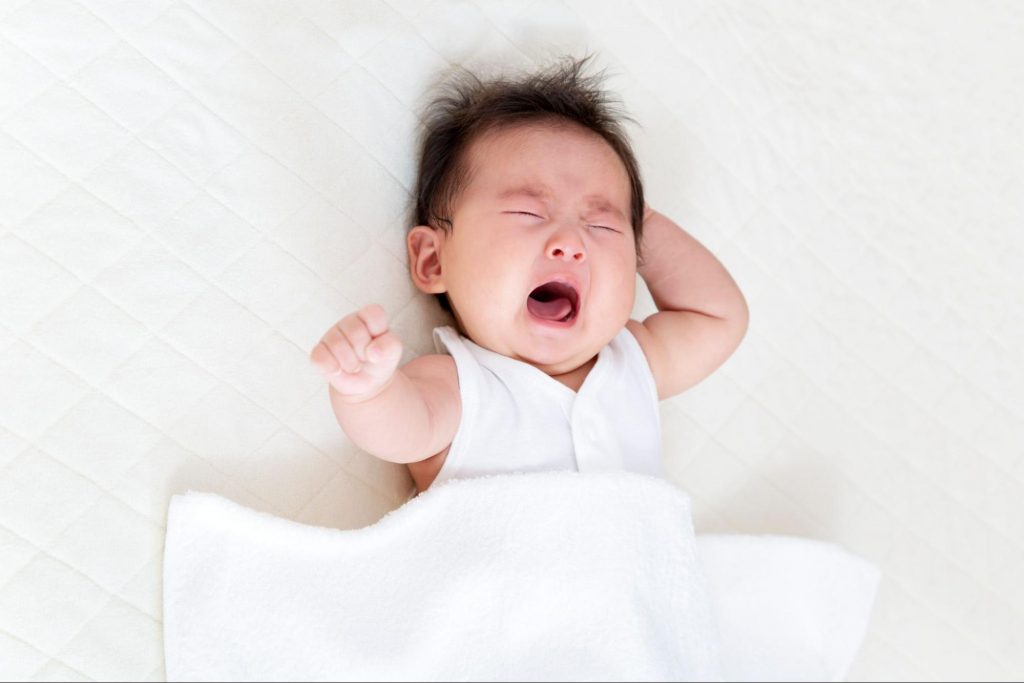 The cry-it-out method is a traditional and reliable approach to sleep training. This baby sleep training method aims to promote independence in your child by encouraging them to comfort themselves and return to sleep.
To put the cry-it-out method in place, all you need is to ensure your baby is happy, clean, has a full tummy, and then cries until they stop and return to sleep. This is a challenging approach as parents naturally want to comfort and attend to their crying baby.
Here are the top 3 books on sleep training babies with this method.
Solve Your Child's Sleep Problems by Dr. Richard Feber is a bestselling and ground-breaking classic that addresses all aspects of sleep and baby sleep training. This revised edition incorporates new research and provides basic information on sleep that all parents should know. Topics include bedtime difficulties, nighttime waking, sleep schedules, and new insights into common sleep issues that babies experience.
The Sleepeasy Solution by Jennifer Waldburger and Jill Spivack provides a fresh perspective on the no-cry method, which they call the "least-cry" approach. Jennifer and Jill are renowned authors and two of America's leading experts on children and sleep; they give parents the tools they need for a successful night's sleep for the whole family. Their "least-cry" approach makes sure that healthy sleep habits are put in place early on to eliminate guilt or stress for the parent during this process.
The Happy Sleeper by Heather Turgeon and Julie Wright shows parents how to avoid and undo bad sleep habits. The Happy Sleeper aims to eliminate the "helicopter parent" and promote independence in both children and parents. The expert's guide is sensitive and nurturing while enforcing structure and routine. This book has everything you need to know, featuring techniques such as healthy naps, optimal sleep patterns, and independent sleep. These baby sleep training methods result in a happy baby and happy, well-rested parents!
If you are looking for the perfect baby monitor for when you are sleep training your little one, check out the Cubo Ai baby monitor. This reliable and discreet baby monitor will provide you peace of mind during the sleep training process!
You might also like: