Babyproofing your home can seem like a lot to tackle, especially for first-time parents. You might ask yourself, "where do I start?"
While we've curated a list of specific areas in your home to begin with, just remember that even a few changes in your home can make it safer for your baby. Just to clarify: yes, you need to babyproof your house. While parents can overdo the safety measures, it's better than not having enough safety features in place in case something happens. Why? Babies are naturally curious creatures and household objects like fireplaces, cleaning products, or outlets can be what your little one looks to understand through touch. One of the best ways to authentically babyproof is to get on your baby's level and see your house from their perspective. This act, while it may feel silly, can make you see things differently than you would standing up.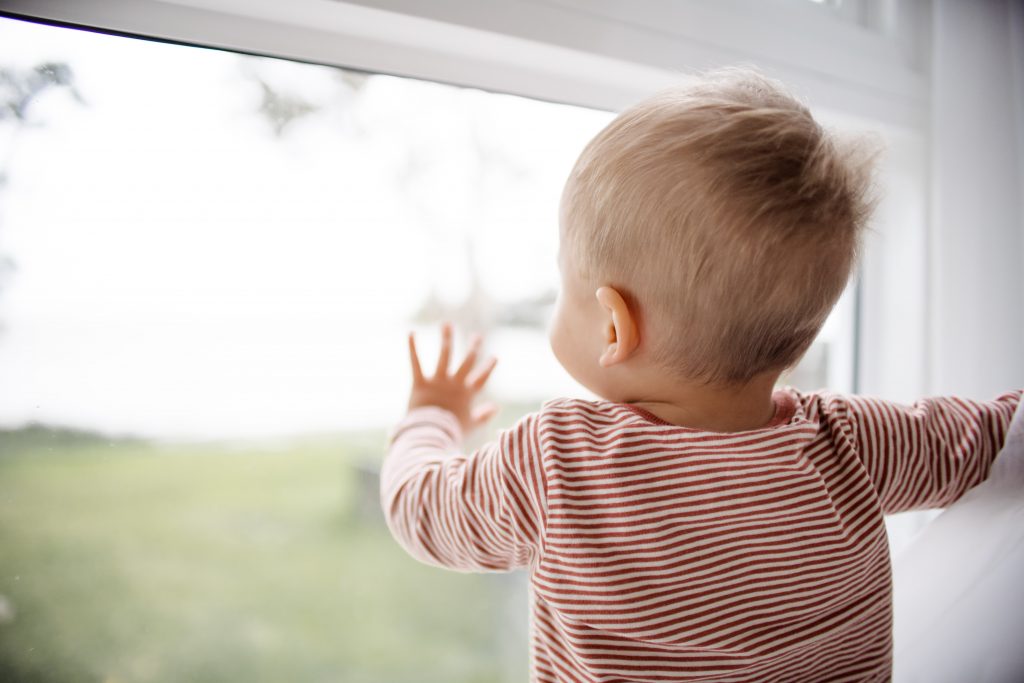 Make a checklist for each room
Whether your space is large or small, you'll want to cover each designated area in your house. And for each room, there'll be different babyproofing tactics required. It might feel overwhelming to babyproof every nook and cranny, but making a checklist for each room in your home will make this task more manageable. It even helps to focus on one room at a time. Pick a day for each room to babyproof so you're not putting too much on your plate.
Nursery
The nursery will be your baby's safe space to nap, play, and feel at home. It's important to make this room the safest for your child. Consider your choice of crib. According to the CPSC, between the years 2011-2015 there were high numbers of deaths and emergency department related injuries due to cribs and crib mattresses.
So, safety should be your first priority when it comes to crib selection. Consider the crib-rail height that is most appropriate for your baby and as newborns, keep their cribs lowest to the ground to avoid them getting out and hurt. Avoid certain objects in your baby's bed like pillows or blankets. The American Academy of Pediatrics actually recommends nothing to be in or near the child's crib. These recommendations have been put in place to reduce the risk of Sudden Infant Death Syndrome (SIDS) as well as suffocation or injury.
When decorating your baby's nursery, you also want to avoid any heavy objects or decorations in the room. It is also helpful to add carpet, rugs, or soft mats on the floors in case your baby falls.
Checklist for Nursery
Safe choice of crib
Carpets, rugs, or soft mats for floors
Avoid heavy objects in the nursery as well as excess pillows and blankets
Kitchen
There are a lot of safety precautions to consider when it comes to the kitchen. If you have an open concept kitchen, you'll want to consider every entryway that your baby can access. Using gates to limit their entry in or out of the kitchen is a great way to keep your eye on them. Having a playpen filled with toys in the kitchen while you're cooking or cleaning can be great to keep your baby distracted and away from what you're doing.
Next, you want to move items that your child can easily access. Purchase baby locks for cabinets and drawers so they can't get their hands on cleaning supplies or cooking essentials. You'll also want to move countertop objects like your knife rack somewhere your child won't be able to reach, or lock it away somewhere only you can access.
When it comes to your stovetop and oven, you'll need to get into the habit of double checking that it is off when your baby is nearby. Moreover, invest in stove knob covers so your little one is incapable of turning on the stove themselves. Similarly, you can get an oven door lock to prevent your baby from opening that up.
As with any room, but specifically the kitchen, you'll want to buy corner guards to soften the countertop's edges in case your baby knocks into them. This will go for any sharp-edged counters or tables you might have in your house. Or, if you're refurnishing, consider soft or rounded furniture for your space.
Checklist for Kitchen
Baby gate
Playpen
Baby locks for cabinets, drawers, oven etc.
Corner guards
Living Room
For the living room, the same rule applies as for any room with babyproofing the outlets with child proof covers and buying corner guards for sharp objects. However, the most important things to babyproof in your living room are your television sets and fireplaces. First, as with any hanging or heavy objects, you'll need to mount your television to ensure it cannot fall and cause an accident if your baby somehow reaches it. Second, fireplace safety is super important to think about when you have a baby in your home.
Make sure to minimize your child's access to the fireplace area. You can do this by ensuring that your fireplace has a glass door and mesh screen to keep it closed. Since babies like to play with anything near them, surely fire would be intriguing. Locking the fireplace door, putting a gate in front of the fireplace, having a padded hearth, and keeping objects like matches or fireplace tools locked away all go a long way in keeping your baby safe. Really, what you want to do is avoid lighting the fire when your baby's in the room and ensuring once it's out, that the temperature is at a safe level.
Checklist for Living Room
Childproof outlet covers
Corner guards
TV mount
Fireplace door, mesh screen, padded hearth or gate
Make sure your fireplace is off or at a safe temperature when Baby is near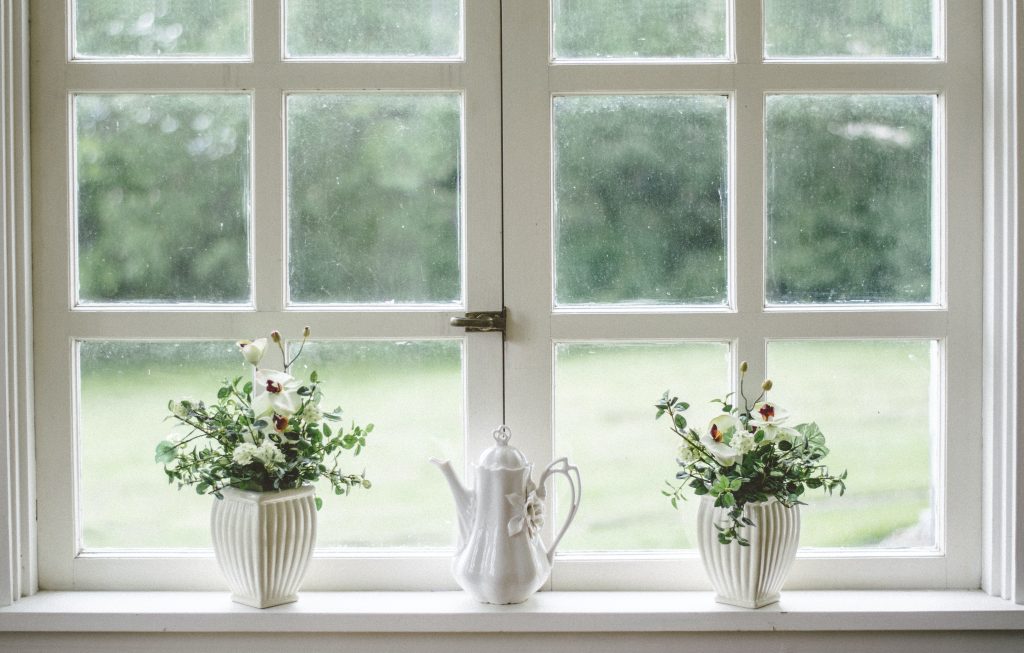 Bathroom
When it comes to babyproofing, not many people think of the bathroom as a hazardous area. But, it can be especially dangerous as children can drown in two inches of water. Drowning hazards include the toilet, bathtub, or even the sink—if it is within reach of your child. The bathroom is also where you store a lot of products that can be dangerous to consume like shampoo, toilet cleaner, and bath bombs.
The best way to avoid any incident with the bathroom is to keep it locked with a door knob cover. Your baby should only be accessing that room once safety precautions are in place and when you are present. Keep all of your bathroom supplies in babyproofed cabinets, even items like the toilet brush, plunger or trash can. When giving your baby a bath, it can be a great idea to buy a special bathing seat so they're secure and can enjoy the soothing event of bath time.
Checklist for Bathroom
Baby locks for cabinets & drawers 
Door knob cover 
Toilet seat lock 
Toilet handle lock 
Hide objects that are hazardous 
Bathing seat for bath time 
Final Thoughts
While some specific rooms require particular safety measures in place, a lot of babyproofing protocols work for every area of your house. By now, you've heard us go on about outlets, accessible drawers, and heavy objects. But another thing to consider are cordless blinds or window curtains in your rooms, as cords can be a strangulation hazard. Moreover, checking that your house is up to date and safe on its own could help prevent accidents. Check smoke detectors, carbon monoxide alarms, hot water heater, and any indications of mold in your home.Then, do a final rundown to see if your doors and windows are secure.
Consider your house pre-baby. Is the flooring too slippery? Add rugs or soft carpeting, especially on stairs once your baby can walk to avoid falls. Get all existing furniture that needs to be mounted, mounted asap. Use baby gates all around your house to limit your baby's exploration, and even place one at your front door to avoid your child running out of the house by accident. If you live near an active roadway, you especially want to put this last precaution in place in case the door is somehow left open. Also, consider getting a yard sign for cars to slow down just as an extra safety measure.
A great babyproofing tool for any room is a baby monitor, which can include a variety of features to ensure Baby's safety around the house. CuboAi Smart Baby Monitor's danger zone detection feature alerts you if your child is near a designated area you marked as unsafe through the app. This is especially useful when your baby starts crawling out of the crib and exploring your home. 
When babyproofing your house, try not to overwhelm yourself. Take it one room or one day at a time. Ask for help: get your sister to be in charge of the kitchen area or ask your best friend how they babyproofed their house. You have a support system out there that has done it before and is more than eager to help you out. And be sure to lean on your partner. This is not a solo job, Mama! It really takes a village to raise a baby and keep them safe.
About the writer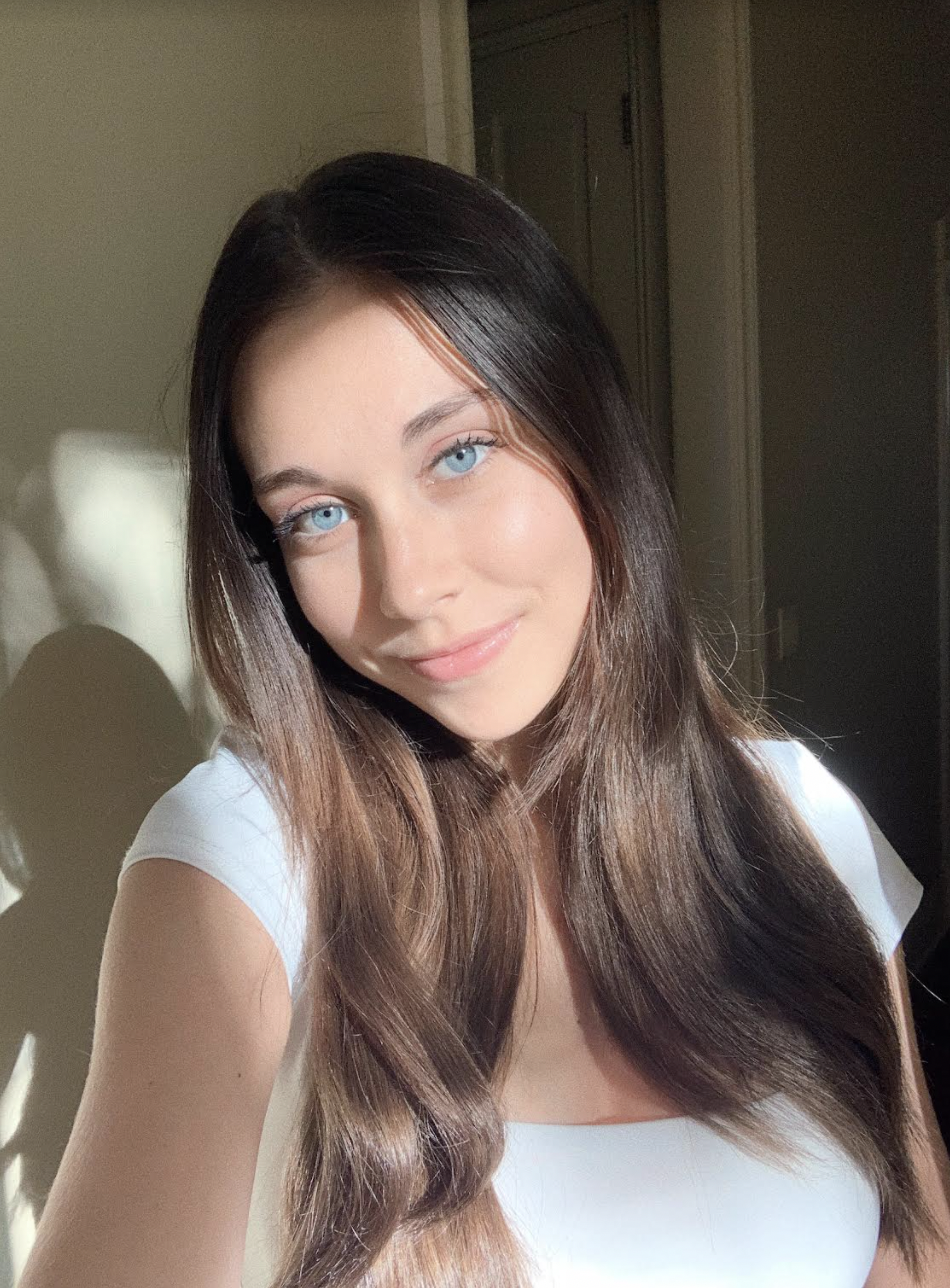 Meghan Nelligan is a freelance writer and creative storyteller based in the United States. She is passionate about mental health, creative writing, and social media. She also manages an Instagram account and a portfolio site for her poetry where she shares weekly readings, personal writings, and favorite works. Check it out here: https://gempoetry.squarespace.com/
You might also like: