How is Cubo Ai vs other monitors? That's what every Cubo Ai parent asks before joining our community.
From the crystal -clear 1080p HD video quality night and day to the fact that it's a baby monitor with adaptable stand options, check out why this first-time Mom decided to invest in Cubo Ai! Read her testimonial below. Thinking of getting Cubo for twins? We recommend this testimonial.
How did you compare Cubo Ai vs other monitors?
Ariel: "I didn't actually plan to purchase a baby monitor originally.
We live in a small house, planned to co-sleep, and I didn't see a need. My son was 8 months old before I even started looking. After we moved my son into his own crib, I found that I wanted to watch him sleep. (Lol new obsessed mom I suppose!)"
In terms of baby monitors, my friends had a Lollipop baby camera & liked it a lot, but I didn't like how the Lollipop Baby Cam attached to the crib or the video quality. Someone else suggested the Arlo Baby Monitor – this one I liked, but again, the camera placement wasn't my favorite. Another friend had a Nanit Smart Baby Monitor & that honestly would have been my go-to except the price point was way too high for me. So, I just kept looking. "
Then one day, I found a Cubo Ai ad on Facebook. It showed amazing camera quality for both daylight & night view and had a stand so the camera would be directly over the crib. Those were my MAJOR wants. All the Ai stuff was cool but my son would be 10 months before we ever got the camera so I wasn't too worried about that."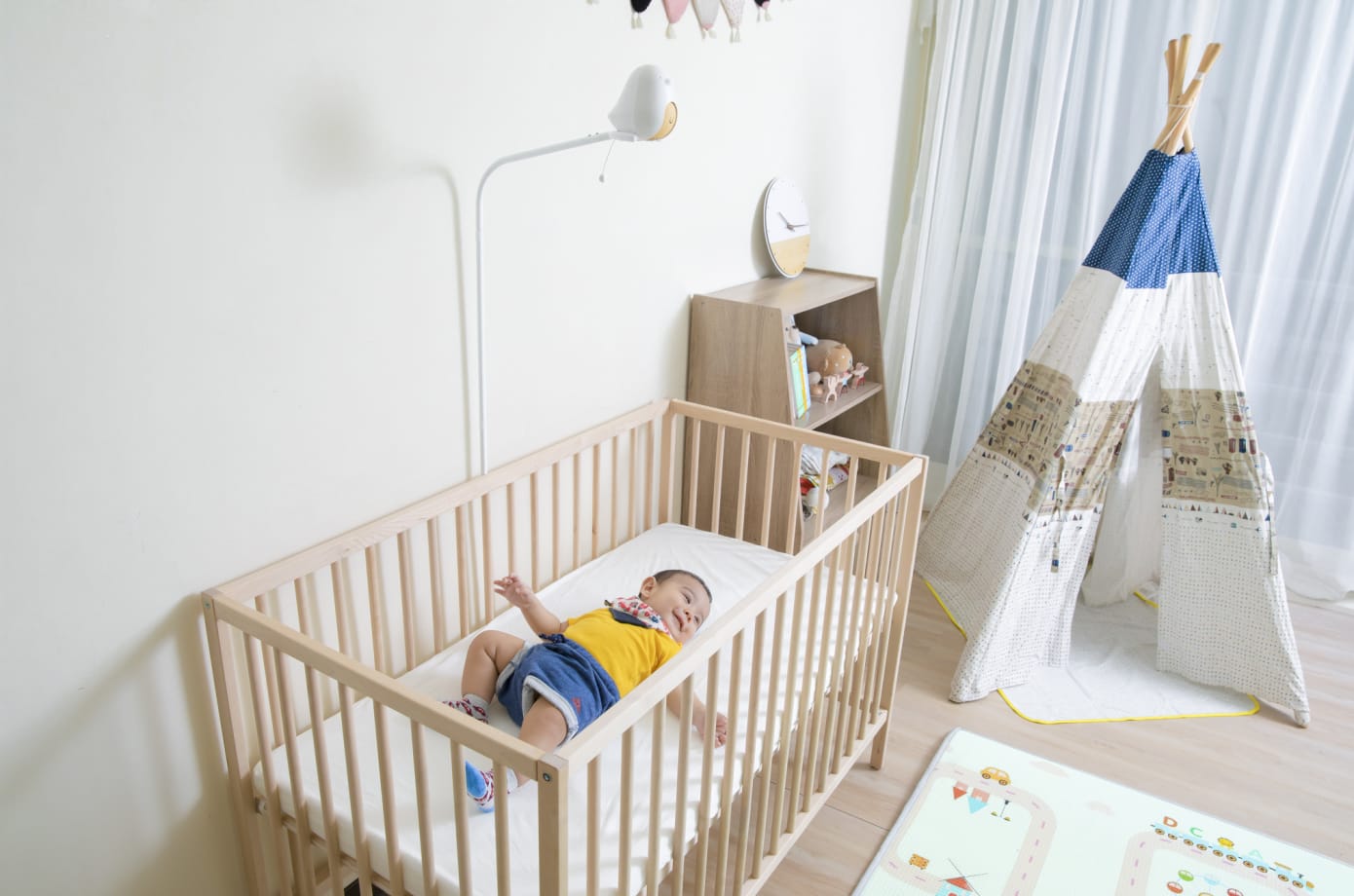 What has set this product apart for you?
Since it was a crowd-funded project, it took a while for the product to arrive. Once it did, I was happy to see the packaging was great!
Very easy to unpackage and Cubo is actually really cute. I did get a little frustrated during the set-up process. It's not very clear how to attach to your Wi-Fi network. After a little bit of troubleshooting, though, I figured it out. Being a part of the Cubo Ai Facebook community, I have learned that Cubo WANTS all the feedback so that they can continue to improve.
I wrote my concern on the Facebook wall and they immediately responded! I love working with a company that cares about development. Other than connecting to Wi-Fi the rest of the setup process was extremely easy. Quite honestly, it's as easy as setting up a new iPhone. Extremely streamlined and guided step by step.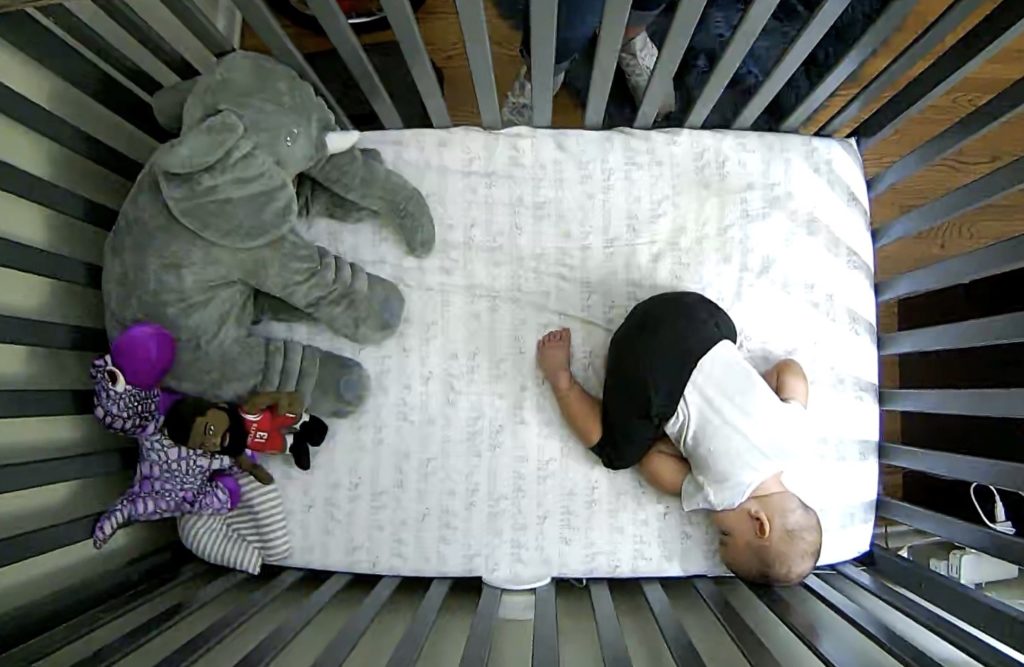 What are your favorite features?
The 18-hour Playback feature is one of my favorite features on the Cubo AI Baby Monitor
My favorite part about Cubo is being able to look back at what happened while my son was sleeping with the 18-hour playback. I also love being able to check on him during the day for naptime while I am at work. He wakes up very easily when I walk into the room, so having this camera has really made a huge difference. I still have cry notifications turned on even though we don't really need them. Like I said, our house is small so I can hear when he's crying. It does give me a reminder to go look and check-in via the live feed!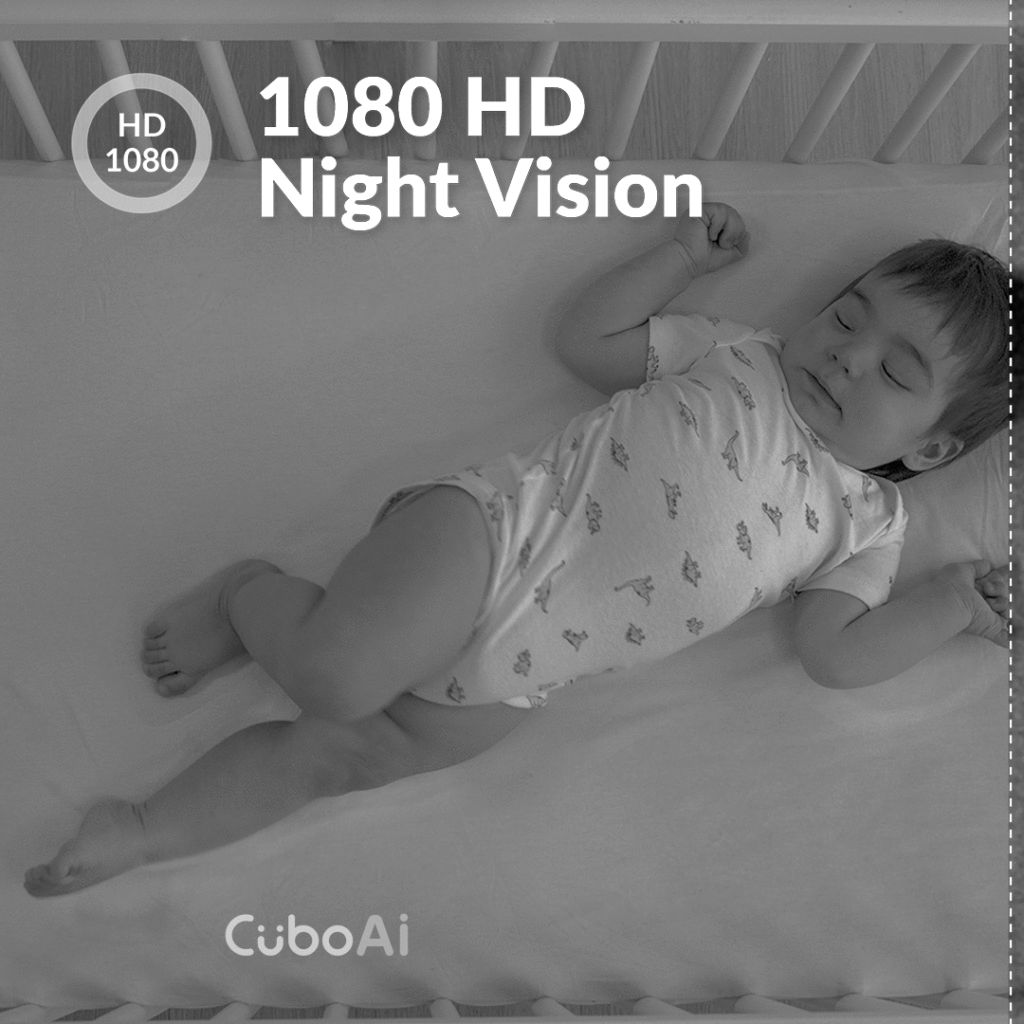 The Cubo Ai Baby Monitor is packed with features that I LOVE!
A couple of other notable features that I really love: you can turn every light associated with the camera off so my son's room is pitch black. That helps so much while he's sleeping.
I love that I can see the temperature and humidity level in his room so I know whether to adjust his fan or the house temperature overall. The multiple camera stands might be one of my top three features. I can move the camera into the living room during the day and then back to over his bed at night. That way no matter if I am home or not I can always see what he's doing. That kind of sounds like a helicopter mom but it's really just because I miss being with him.
How does your family interact with the Cubo Ai Monitor and App
One of the reasons I got this camera was because of the app. Is extremely interactive and it's kind of cool to see the quick photos or videos it takes of my son. I appreciate the security and I haven't had any issues with it. I love that I can share two members of the family and change access at a moment's notice. I've mentioned this already but my favorite feature so far is how Cubo's team takes feedback and puts action to that feedback. Since getting Cubo at launch I have already seen multiple updates for things that the community has said are happening or need to be updated.
---
Ready to bring home better peace of mind?