As a new parent, you might wonder what the average baby weight is and if your little one has reached the weight to sleep through the night. But remember, healthy babies can range in shape and size, no one is healthier than the other, and each baby is unique!
As long as your little one is happy and healthy, that's all that matters. It is important not to obsess about your baby's weight and height and instead judge your little one's well-being on their developmental milestones and well-being.
Your pediatrician will check your little one's weight and height at check-ups to ensure they are growing as expected. Below, let's look at the average weight of babies as they reach different milestones and discover when to expect your little one to sleep through the night.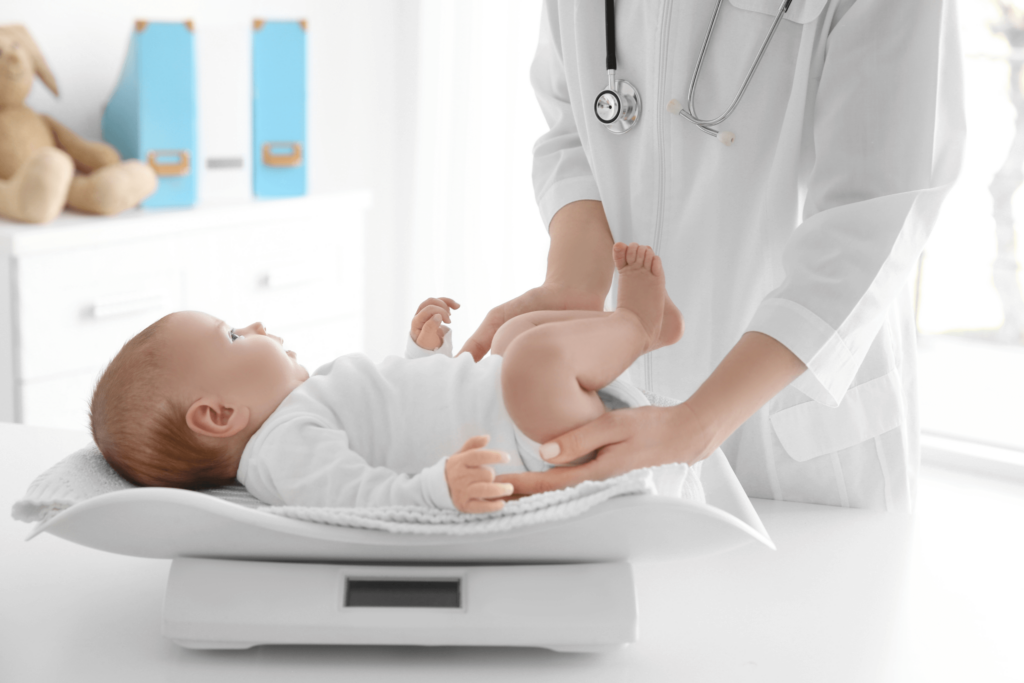 Normal Baby Weight at Birth
Five Factors Affecting Average Baby Weight at Birth
Many factors can affect the weight of your little one, which can contribute to the growth and development of your Baby. Again, although reaching the average baby weight can be a concern for new parents, it is essential to remember that there is no set timeline.
1. Maternal Age
The mother's age is closely associated with Baby's weight at birth. For example, teenage mothers are more likely to have an underweight baby. Similarly, mothers over 35 have a higher chance of having a baby with lower birth weight.
However, slightly lower birth weight is nothing to be concerned about, and it's fairly common. About one in 12 (or 8%) of babies in the US are born underweight; two-thirds of these low birth-weight babies are also premature. When this does happen, your experienced doctor will take extra care of your little one and guide you to increase Baby's weight after birth.
2. Nutrition
Nutrition during pregnancy can impact the baby's weight and well-being. For example, if the mother undereats, the required nutrients won't be passed to the child. Therefore, it's crucial to include a wide range of healthy foods in the mother's diet. This also helps a young child gain weight in a healthy way.
3. Maternal Weight Gain In Pregnancy
A consistent relationship has been found between pregnancy weight gain and birth weight. Gaining more than the recommended amount of weight in pregnancy is associated with having a baby who is born too large. This can lead to various delivery complications and even obesity during childhood.
4. Genetics and Gender
There are slight differences between baby boys' and girls' weight during birth, with baby boys usually born slightly heavier. But girls catch right up as the toddler years approach, in terms of weight and height.
5. Gestational Age
The pregnancy's length can affect the baby's weight at birth. This is quite an obvious factor, where a baby born at an earlier age will weigh less than a baby born later. Therefore, a prematurely born baby will be smaller and weigh less.
Month By Month Average Baby Weight
Still wondering if your Baby is on track? Below, we have created an easy-to-follow chart containing the average healthy weights for full-term infants.
| | | |
| --- | --- | --- |
| Average Baby Weight by Month Ages | Boys | Girls |
| Age | | |
| 1 Month | 9lbs 14oz | 9lbs 4oz |
| 2 Months | 12lbs 5oz | 11lbs 4oz |
| 3 Months | 14lbs | 12lbs 2oz |
| 4 Months | 15lbs 7oz | 14lbs 2oz |
| 5 Months | 16lbs 9oz | 15lbs 3oz |
| 6 Months | 17lbs 8oz | 16lbs 14oz |
| 7 Months | 18lbs 5oz | 16lbs 14oz |
| 8 Months | 19lbs | 17lbs 7oz |
| 9 Months | 19lbs 10oz | 18lbs 2oz |
| 10 Months | 20lbs 12oz | 18lbs 11oz |
| 11 Months | 20lbs 12oz | 19lbs 4oz |
| 12 Months | 21lbs 3oz | 19lbs 10oz |
3 Month Old Baby Weight and Height
3 months is an exciting milestone for all new parents. At this time, the average baby weight is 12.9lb for girls and 14.1lbs for boys; the average height is 23.5in for girls and 24.2in for boys. You may have found that they outgrew their newborn-sized clothes. Also, your little one is usually ready to sleep through the night at this stage.
3 Month Old Baby Milestones
Starting to Babble
There is hardly anything that could melt your heart faster than a sweet smile from your 3-month-old baby! At 3 months old, your little one is quickly developing their language skills. You can look forward to experiencing the bliss of communicating with your child as they coo and babble.
Able to Grasp and Shake a Toy
At this developmental stage, babies are able to move their arms and legs more deliberately. Hence, you may find your little one beginning to grasp small objects with newfound curiosity and energy. Rattles, toys, and plushies are likely to become their new favorites.
Able to Sleep Through the Night
Probably the most awaited milestone for your little one, you can look forward to a good night's sleep! At 3 months old, Baby needs lots of rest with a rapidly developing brain and body. That's why you can expect more and more peaceful nights starting from this point.
Check out our guide on the tell-tale signs that your baby is ready to sleep throughout the night, including Baby's ideal weight.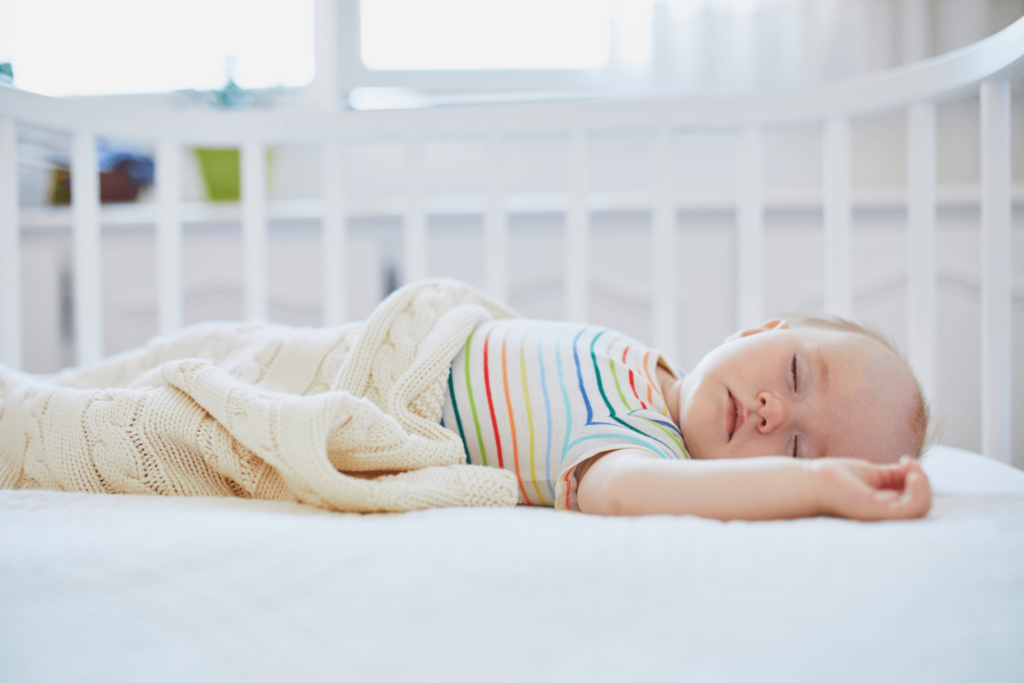 6 Month Old Baby Weight and Length
More beautiful things begin to unfold at your little one's 6-month milestone. At this stage, the average baby weight is 16.1lbs for girls and 17.5lbs for boys. The average height is 25.9in for girls and 26.6in for boys. Also, you'll notice your little one growing up and developing and making exciting strides in their development.
6 Month Old Baby Milestones
Able to Pronounce Vowel Sounds
With the constant babble and wonderful noises from your little one, you can look forward to some new sounds! At the 6-month milestone, your baby can begin pronouncing vowel sounds and vaguely sounding out words.
Starting to Laugh and Giggle
A lovely milestone to look forward to is hearing your baby laugh and giggle when playing with you. As the 6-month mark approaches, your baby might show the first signs of laughter which can develop into laughing and giggling out loud.
Rolling Back to Front and Front to Back
Full of energy, your little one will be itching to get going and explore the surroundings. Wriggling is on the way out as Baby begins to roll over in both directions, enjoying the joy of movement and independence.
Teething
One of the most exciting and awaited developments is teething at the 6-month milestone. Despite the excitement of this new development, it's important to recognize that teething might disrupt sleep patterns. However, this is perfectly normal, it's all a part of the beautiful transition from baby to toddler.
Ready for Sleep Training
Although there isn't a definite "sleep training age", 6 months old is usually the recommended starting point for Baby to learn how to fall asleep and self-soothe. If you're ready to try out sleep training, make sure to read our Ultimate Guide to Baby Sleep Training to find out the best methods!
Closing Thoughts: Every Baby Is Unique
Parents, we know you're anticipating a full night's sleep, but it can be tricky to figure out when your little one is ready. Referencing the average timeline can be helpful, but remember that it's not a one-size-fits-all approach. Every baby lives their unique life with varying timelines, no one is better than the other. The happiness and health of your baby is the priority. Enjoy your time as a parent and try not to stress over specific milestones. Meanwhile, we recommend you keep an eye on your little ones as they grow and develop using our CuboAi Smart Baby Monitor.