We know how special a baby's first year can be as there are milestones and first moments to experience as a family.
With Easter fast approaching, we've put together a list of how to celebrate your baby's first Easter in a meaningful way. While your baby probably won't remember their first Easter, you and your loved ones will. However, there is no right or wrong way to celebrate your baby's first Easter. After all, it is inherently up to you and your family. Your traditions are personal and they may even change as your baby grows. So try not to put too much pressure on this day and instead, enjoy it.
Easter Basket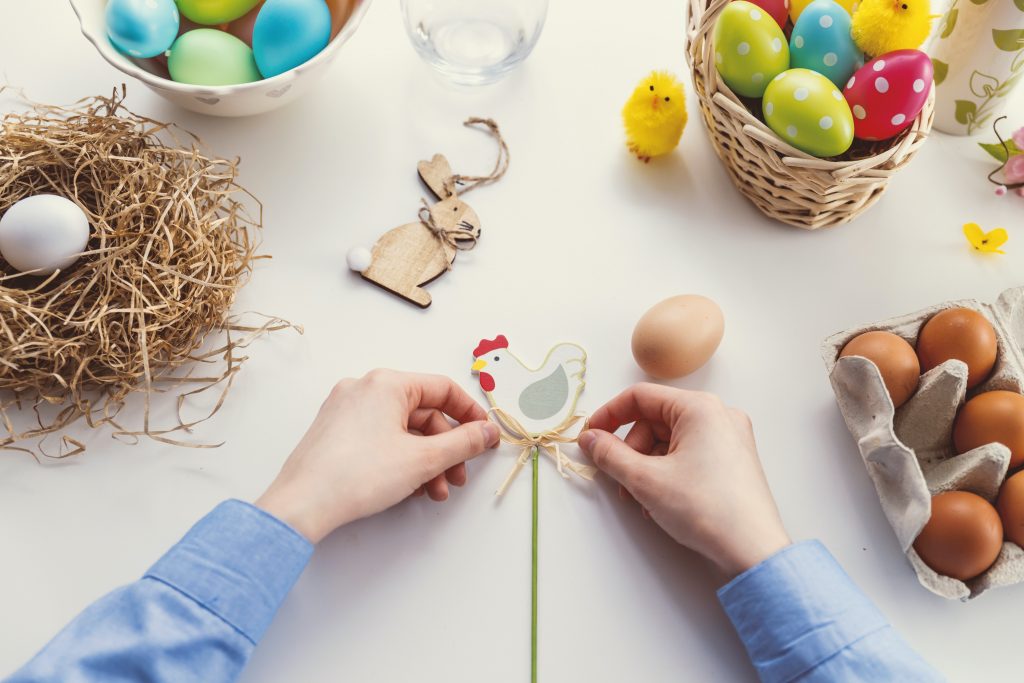 For many families, Easter Baskets are a staple for the holiday. What better way to kick off your endless Easters together than to give your little one their first basket? Depending on your child's age, there are certain food groups you'd want to avoid. If you aren't quite sure what is on the do or don't list, be sure to reach out to your doctor or check out a previous blog of ours for more information. For each baby, what they are able to consume will differ especially with their age. However, if your baby is under one, it is a given that classic Easter treats like chocolate eggs or marshmallows are off the table. Still, you can find fun and safe alternatives like extra pureed fruit for a sweet snack. If your child is a little older, cut-up fruit or bites of their favorite cereal could supplement as a nice treat.
When thinking about what kind of Easter basket you want, do not be afraid to shy away from the traditional wicker basket. While those are a classic choice, there are so many options out there to suit you or your baby's style. Just look at this felted bunny basket or polyester bag. However, if you or your partner don't have the time to go all out, an easy way to still celebrate is with an already filled basket like this one from Etsy. How little or how much you commit to this day is up to you and there is no shame in a casual celebration.
However, if you are someone that wants to go all out, think about adding personalized items to your basket of choice like a stuffed bunny with your baby's name on it. You can also add non-Easter related gifts like toddler gardening sets or educational puzzles. Or more practical, every-day items like teething toys and bibs. Another sweet way to remember your baby's first Easter is to get a cute outfit like one of these that you can hold onto throughout the years to always remember the start of a family tradition. What could possibly be cuter than a chick-themed onesie?
Fun-Filled Activities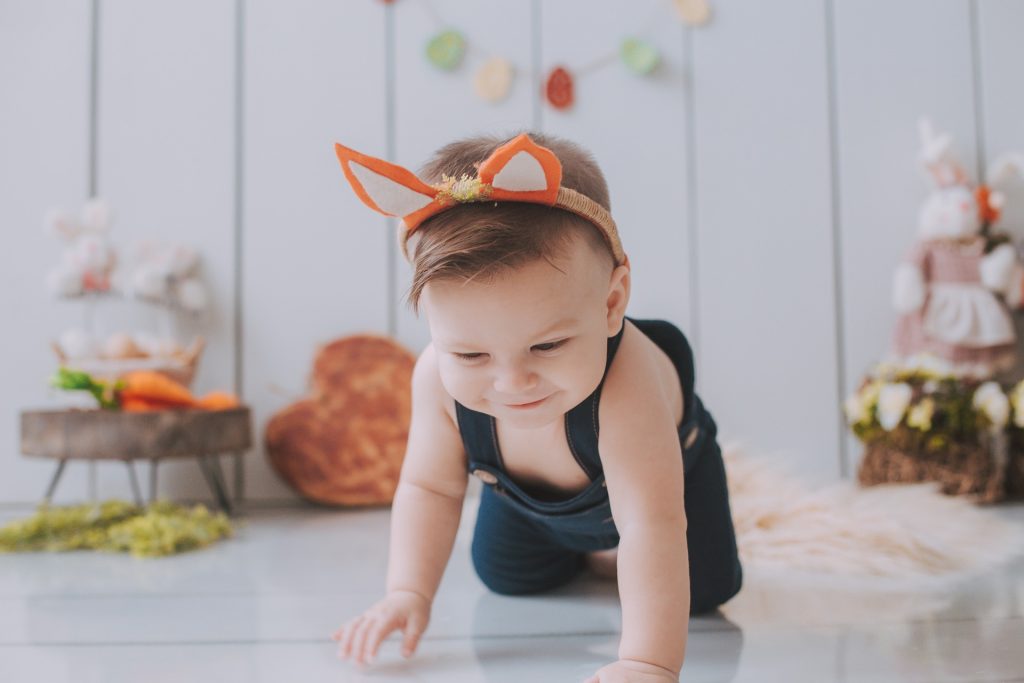 While your baby may be too young to participate in all of the Easter activities, they can still join in on the fun. Your baby might need more help with projects like dyeing or painting eggs, but it can be a great introduction to arts and crafts for them. Try adding more of a visual layer to this activity by adding sprinkles or sparkles onto the eggs. No doubt your baby will be happy to participate in any way and feel proud of their finished product!
While a full-fledged Easter egg hunt in the backyard or around your house might be a lot for your little one, you can still hone in on this tradition by having an Easter tree where you hang plastic eggs on a string for your baby to reach. Or, hide a few around the house and have a mini scavenger hunt. Not only is this a fun activity for your child, but it can also be a bonding moment for the two of you. And, it might even ensure an afternoon nap with all that excitement brewing!
Decorate your house
Decorating your house with Easter-themed decor such as a colorful wreath, fun inflatables or simple diy decorations can be exciting for your baby to see and learn more about the holiday through visual cues. Having them color in images of bunnies, carrots, or chicks and hanging them around the house is another way to get your child in the Easter mood.
If you and your family are particularly religious, mass or an activity that connects to your faith can be a special way for you to celebrate your baby's first holiday. Or simply reading an Easter-themed book before bed can be a bonding moment to end your night. At the end of the day, each family will spend these firsts in their own personal way. And as your baby grows, you will be able to do even more to celebrate your love for them. So while the first Easter is a milestone, the Easter's to come will be even more meaningful as your family finds beautiful traditions to cherish.
We wish you and your loved ones a happy and healthy Easter! However you plan to celebrate your baby's first Easter, we know it will be more than enough.
About the writer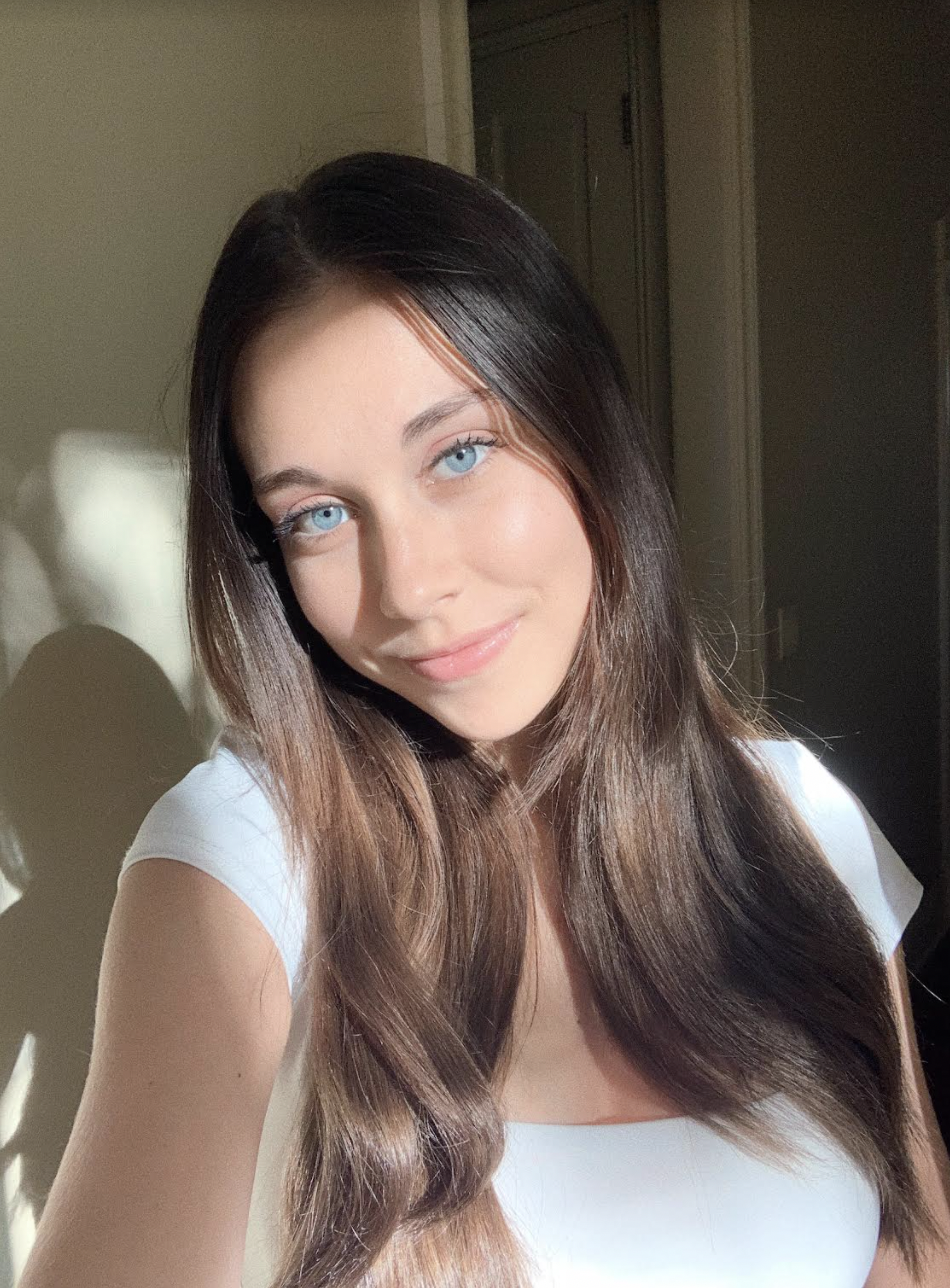 Meghan Nelligan is a freelance writer and creative storyteller based in the United States. She is passionate about mental health, creative writing, and social media. She also manages an Instagram account and a portfolio site for her poetry where she shares weekly readings, personal writings, and favorite works. Check it out here: https://gempoetry.squarespace.com/
You might also like: