Editor's note: Cubo Mom Linda shared her experience with Cubo Ai with us recently all about her and her baby. They've had Cubo Ai since it was crowdfunding and upgraded to the latest version in 2020.
This is her experience. Linda chose to not share photos with us so we included other Cubo babies' photos captured directly on Cubo.
Want to see more stories like this one? See our Lights Out with Cubo Ai series.
---
Linda's Experience with Cubo Ai
I was impressed with its features when it was on Indiegogo in 2019 and I had to have it. Really loved the alerts feature of Covered Face, Crying, Temperature, and when the baby has left the cot/bed.
Something I liked was that I could see my baby from my phone and especially when I had to go back to work I could see her when she napped when my parents were looking after her.
Installing was fairly easy and the instructions were pretty clear. The stand is easily moved around. It's very convenient!
How did Cubo Ai affect your daily life?
It has made monitoring my baby while she napped so much better. I have installed it on all our ipads and phones so we can open it wherever. It's so convenient I can be in another room and rest assured I will know what she's doing.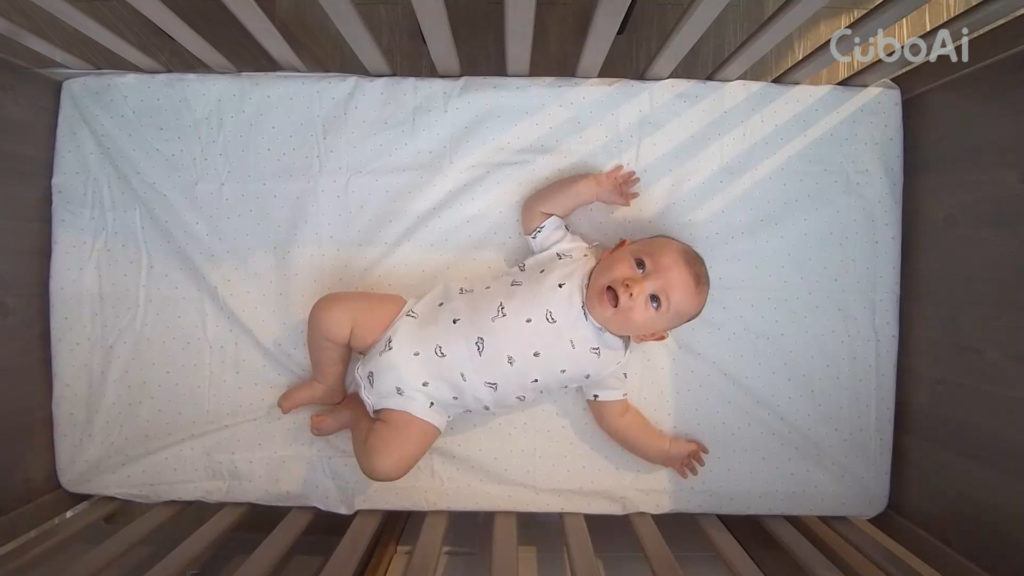 Automatic Photo Capture has been very cute to have. The grandparents have access to see our baby's moments wall, which has been very helpful and they love it.

The HD Night Vision is very helpful as we usually watch her
During her naps which her room is normally dark.
The Cry Detection Alert was very handy when baby was first born as her
cries were not as audible from outside.
The Two-Way Audio has been handy when the baby wakes up,
To talk to her and let her know we will come and get her. This
keeps her happy and calm until we come.