Traveling while single, or even with a significant other, can be hard to manage already but now that a baby is in the picture and you're stepping into a new role as a mom, traveling is going to be even more challenging. You're probably itching to get on a plane and scour the nooks-and-crannies of the world again, even more so as a busy parent but the question is: where to travel with a baby?
There are plenty of things to consider when going on a vacation with a newborn. Take a look at our guide on the best places to travel with a baby. Before we scratch that travel bug, here are some pointers to consider.
Why Travel with Your Baby?
People travel to create memories and experience new things. Now that you're with a child, it's even more special. Bringing a baby along your travels can be challenging. After all, being a parent is no vacation but that doesn't mean you can't have the same enjoyment as you have had before your precious bundle of joy.
So, when you have the time, go ahead and enjoy the best places to travel with a baby! This way, you can create wonderful memories and relish the joy and privileges of being a parent.
Factors to Consider in Choosing a Baby-Friendly Travel Destination
Convenience, not only for your baby but also for you as a parent is the utmost consideration when choosing your travel destinations. Apart from the fact that there are tourist spots that prohibit entry to infants and toddlers, here are some other factors to check when choosing where to travel with a baby on vacation:
1.Climate and Temperature
Check out the local weather in your destination or itinerary. See which places are currently experiencing above-average heat or incessant rains. Additionally, be prepared to bring garments for the baby suited for different weather conditions—you'll never know if you'll need it.
2.Transportation
When traveling with an infant, think about how you would carry them around and commute from one destination to another. If you're looking for a more convenient option, you might consider renting a vehicle with an appropriate car seat for your baby. Check out if your preferred vehicle has a baby car seat and working child-safety locks. Keep in mind that these features may include additional charges.
3.Focus on Shorter Travel Time
Traveling across the world with your baby can be tough. You might have to adjust their sleep schedule and plan around potential jetlag so you both don't get exhausted along the way. This is why choosing shorter travel time may be better.
4.Health and Safety
Different countries have different health risks, so pack up medicines for common ailments as well as a handy first aid kit for you and your baby. If you want to be more careful, you can check out nearby hospitals or clinics in the area on Google maps in advance. That way, you do not need to panic if your child needs immediate medical attention.
Lastly, apart from packing a health kit, don't forget to bring your little one's favorite comfort things like a pacifier or a favorite toy.
Our Top Picks for Baby-Friendly Travel Destinations
Now that you know the basics of planning for a trip, it's time to get packing. Here are our top picks for the best places to travel with a baby.
Yellowstone National Park, USA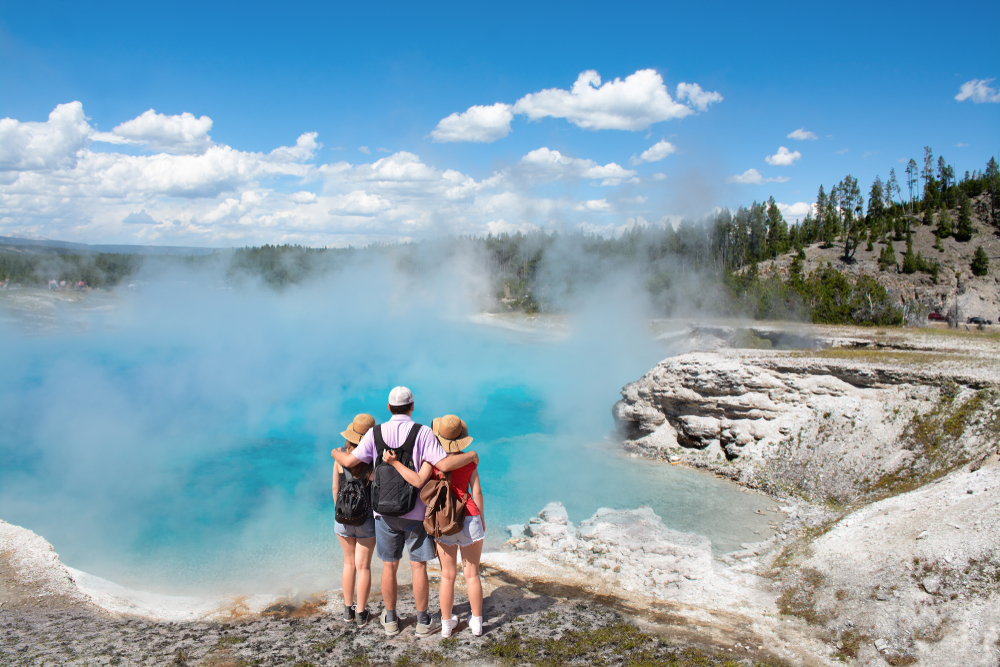 Being in touch with nature and the wilderness is not exactly what comes to mind for most people when they think of where to travel with a baby on a vacation, but we beg to differ.
Yellowstone National Park is one of the best places to travel with a baby in the US because of its facilities that can accommodate the whole family. It has stroller-friendly boardwalks, short hiking trails, and easy-access swimming areas. Yellowstone is fun for any age, with shops and places to eat while enjoying each other's company in between baby-friendly activities.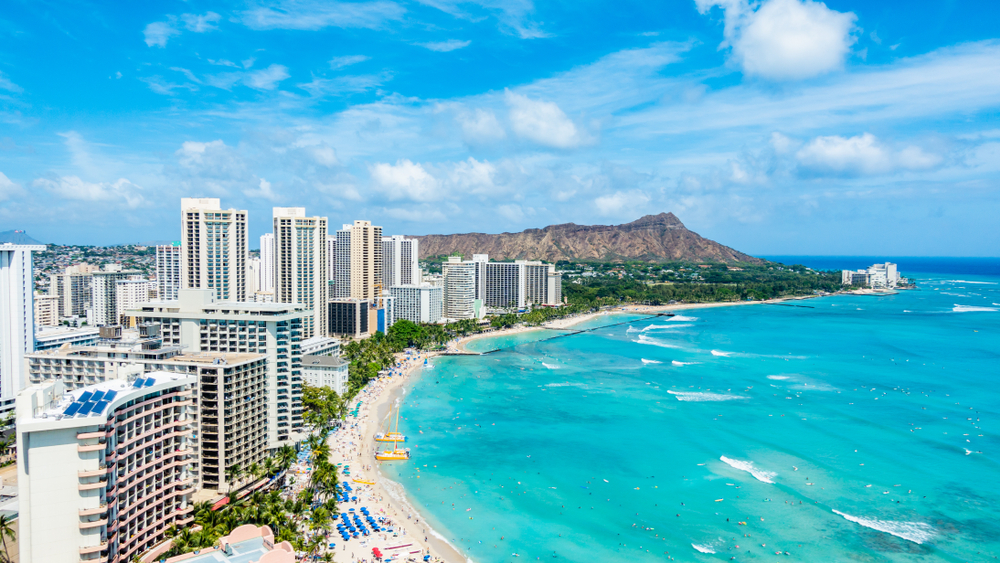 When thinking of vacations, Hawaii is one of the places that comes to mind. In particular, December-April is the perfect time for a beach vacation as it's sunny and less crowded in Hawaii during these months.
When going on a trip with your baby or children in tow, make sure you explore spots other than beaches. Other attractions in Hawaii can offer kid-friendly activities such as parks and zoos where kids will enjoy exploring. Other spots like the Turtle Bay Resort include all sorts of family-friendly activities, such as visiting the Waimea Valley Falls, Polynesian Cultural Center, or the nearest Dole Plantation to see and pick out pineapples.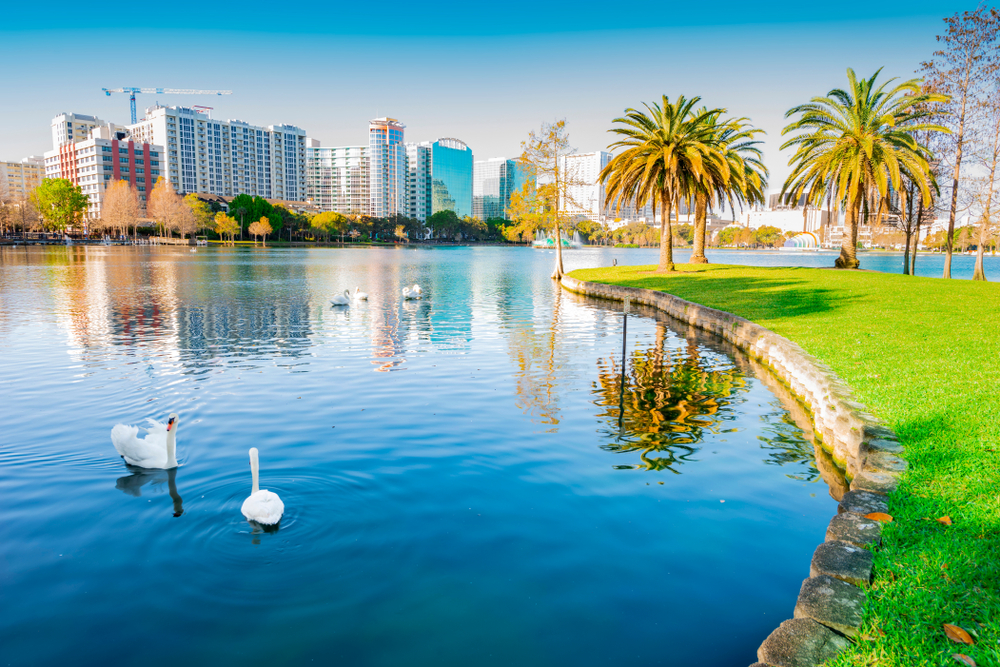 If you're in the mood for some classic childhood fun, Orlando, Florida has some of the best theme parks in the US. Waltz in at Disney World and don a matching pair of mouse ears with your little one or visit a handful of other theme parks in the area like Universal Orlando and Legoland. Whichever theme park you choose, Orlando remains to be a great family-friendly option, making it one of the best places to travel with a baby in the US.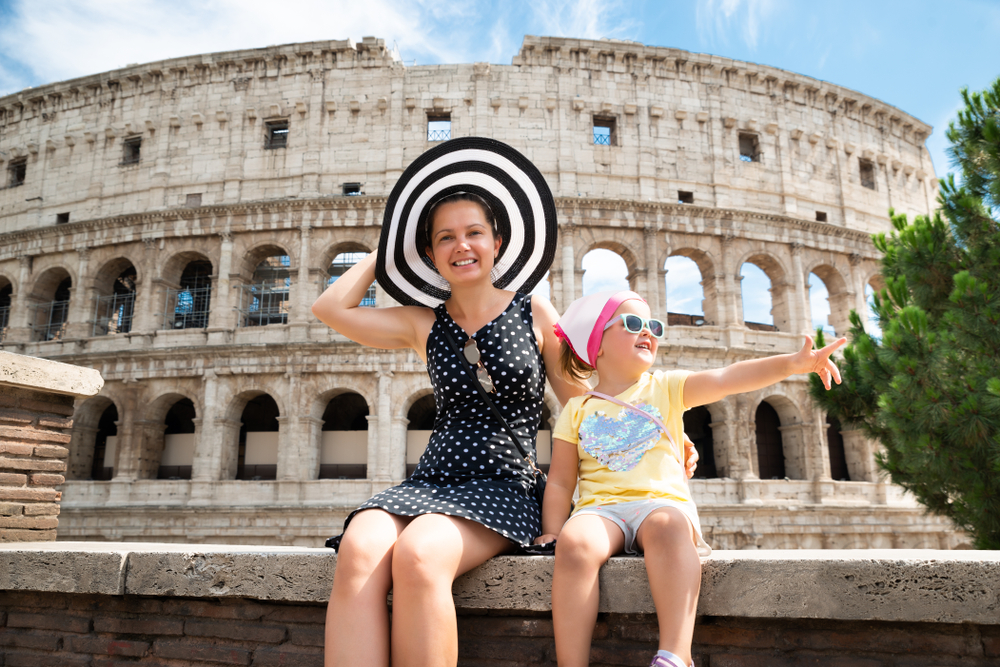 Italy is one of the best places to travel with a baby because even just walking the streets of Rome is a tourist experience in itself. There are so many things to do and visit with your baby or toddler that you won't see it all in just one visit.
Immerse yourselves in historical sites such as The Pantheon or take a photo at the Trevi Fountain or treat your family with some gelato at the Piazza Navona. Enjoy the picturesque landscapes or take a trip to the museum. Wherever it is, there are plenty of transport options to choose from plus most attractions are within walking distance.
The best time to visit Rome is from the end of September to October because the weather is perfect and not too humid, especially for your baby.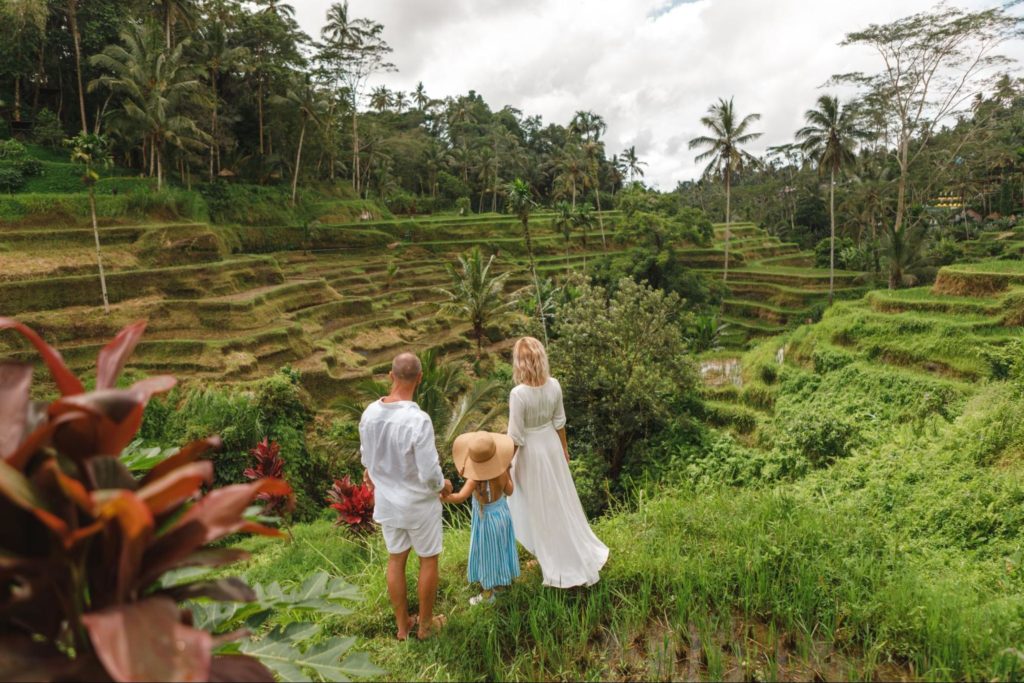 If you want an exotic place to travel with a baby, then Bali may be for you. The best time to visit Bali is during the summer, which lasts from April to October. There are countless spots to visit in Bali for a memorable baby-friendly family experience—endless spas, resorts, and waterparks are available at all times. From water parks to bird parks and nature and wildlife areas, there are lots of fun and child-friendly places to experience in Bali. Car seats are optional in Bali but you can request one as an additional feature in car rentals.
Any destination can brew meaningful memories as long as you are with your loved ones. Even if you're scratching your head and asking where to travel with a baby, that doesn't mean traveling with your little one can't be a fun and enjoyable experience. So keep in mind these tips and picks for your next family trip with your baby, and remember to have the time of your life.
You might also like: