Are wifi baby monitors safe? One of the big burning questions parents have when looking for a baby monitor, after the price, is whether or not it works with wifi.
Parents have been taught a lot of concerns about the security risks that they've heard having a wifi monitor entails. Are they right to worry?
Media headlines are full of not just alleged hacking stories that fade away long before they're proven or debunked, but also theories on whether or not wifi and radio frequency monitors are detrimental to babies' health.
So, to go through it a little more in-depth, we're here to help you find out whether baby monitor hacking is something you need to worry about, if baby monitors emit dangerous radiation, and steps you can take to prevent it.
Information for this post was gathered from reputable sources such as The World Health Organization, Canada.ca, and safewise.
Guide to this post: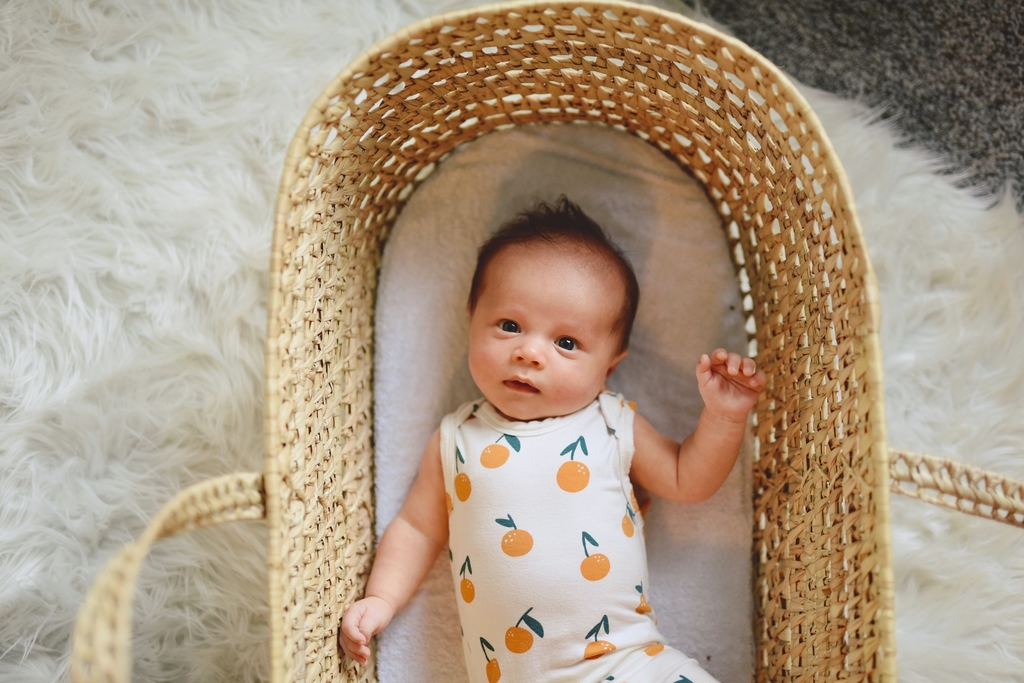 Are wifi baby monitors safe?
Saying "wifi monitors aren't safe" is a very broad statement.
As technology advances, so do the companies and the professionals out there making it. Whether you're concerned about the safety or security of your devices when it comes to baby monitors, there's one short answer: it depends on your wifi environment and baby monitor.
---
Looking for a great baby monitor? Check out our list with reviews, ratings, and prices.
---
Are wifi monitors bad for your baby?
A baby monitor's safety has very little to do with whether or not it's a wifi-enabled device. There are two sides to this coin that parents worry about. One is the safety of the emissions of the device as opposed to a radio frequency monitor. Secondly, privacy is a common concern for families.
So, let's address both.
EMF Technology Safety
As far as safety, wifi devices don't currently have emissions shown to be bad for people's health.
Here's what the WHO says about the safety of wifi technology near people:
A common concern about base station and local wireless network antennas relates to the possible long-term health effects that whole-body exposure to the RF signals may have. To date, the only health effect from RF fields identified in scientific reviews has been related to an increase in body temperature (> 1 °C) from exposure at very high field intensity found only in certain industrial facilities, such as RF heaters. The levels of RF exposure from base stations and wireless networks are so low that the temperature increases are insignificant and do not affect human health.

[…] In fact, due to their lower frequency, at similar RF exposure levels, the body absorbs up to five times more of the signal from FM radio and television than from base stations. This is because the frequencies used in FM radio (around 100 MHz) and in TV broadcasting (around 300 to 400 MHz) are lower than those employed in mobile telephony (900 MHz and 1800 MHz) and because a person's height makes the body an efficient receiving antenna. Further, radio and television broadcast stations have been in operation for the past 50 or more years without any adverse health consequence being established.

World Health Organization Research on EMF technology
Baby products on the market should be FCC certified with electromagnetic emissions under the FCC-approved limits. Always double-check your baby monitor's certification. Additionally, the baby monitor should also be kept at a safe distance from the baby using a stand.
Wifi Baby Monitor Security
Just like any product, the security of Wifi baby monitors depends first and foremost on the user's measures taken to ensure it (more on this later).
Reviews will sometimes show whether there have been any security concerns or weak points in their products or supporting applications, but always consider that if there is a breach, the company will likely state it directly. Especially any that can be proven and verified (background noise is often mistaken for hacking).
The way that digital and wifi baby monitors keep your information secure isn't that different.
The best ones encrypt the information and make it difficult to latch on to. A practice called "frequency hopping" allows radio baby monitors to avoid hacking by switching frequencies.
Traditional analog monitors don't do this, which means anyone using the same monitor nearby can tune in. Nowadays, high-tech wifi baby monitors focus on end-to-end encryption and cloud storage. This security method is also used for text messaging services and even bank apps.
What is E2EE
Using E2EE means the data is secure as it travels from one device (in this case, the baby monitor) to another (in this case, the smartphone or wifi-enabled device).
Nobody in the middle can decode it because they don't have the key to decrypt it. This includes the internet service provider, app service provider, and hypothetical hacker.
Can my baby monitor be hacked?
How can you tell if your baby monitor is truly vulnerable? Beyond just talking about whether or not it's analog, digital, wifi or non-wifi, etc. there are more things to take into account. In reality, any of your wifi-enabled devices are at least somewhat vulnerable to hacking. This doesn't mean that it actually happens very often at all.
First of all, rest assured that baby monitor hacking is incredibly rare. Most people have not only not had their baby monitor hacked, but they've also not even suspected it. Those who have had a suspicion of hacking can often be reassured by tracking the source of the sound or incident, which the manufacturer is always quick to investigate.
There are, of course, extra steps you can take right at home to deter someone from trying to hack your monitor. After all, it's better to be safe than sorry.
Baby Monitor Security 101: How to keep your baby monitor safe from hacking
Security experts have gathered their best advice for worried parents and frankly, a lot of these are what we should be applying anyways. I mean, are we still using generic passwords on our routers? Yikes. You can check these off if you're an especially careful and worried parent or apply the ones that are most likely to have an effect on your security.
Passwords
Even when it comes to phishing and other types of scams, this is where your first "gate" is. If your password isn't safe, it's as if you didn't even bother locking the door. Setting up your monitor with a safe password that you haven't used anywhere else is step one. There are password managers out there to help you keep track of your long and elaborate passwords, even creating them for you so that you can rest assured that you'll both have access to your account and that it's secure.
Secure your wifi environment
Enabling Wifi WPA2, using a hard-to-guess WIFI password, and hiding the SSID to keep others from using your home network
Assign it an email
Don't use your own email address to sign in to your account so that if any of your other accounts are compromised, the monitor is separate.
Double-check
Check that your baby monitor has end-to-end encryption.
Make sure you readjust
Any default passwords and settings if your monitor comes with them. (This goes also for your internet router)
Activate all security features available.
Two-Factor authentication doesn't just help to keep you safe, but also to spot any attempted log-ins if there were to be one.
Subscribe to your baby monitor company's newsletter
join their forum or online communities to be updated on the latest security updates and features they release.
Shut off your device regularly
(once per week is recommended) so that when they restart they update on the latest software releases and security features.
Set up Google Alerts for your baby monitor company
If there is anything newsworthy, you'll be the first to know.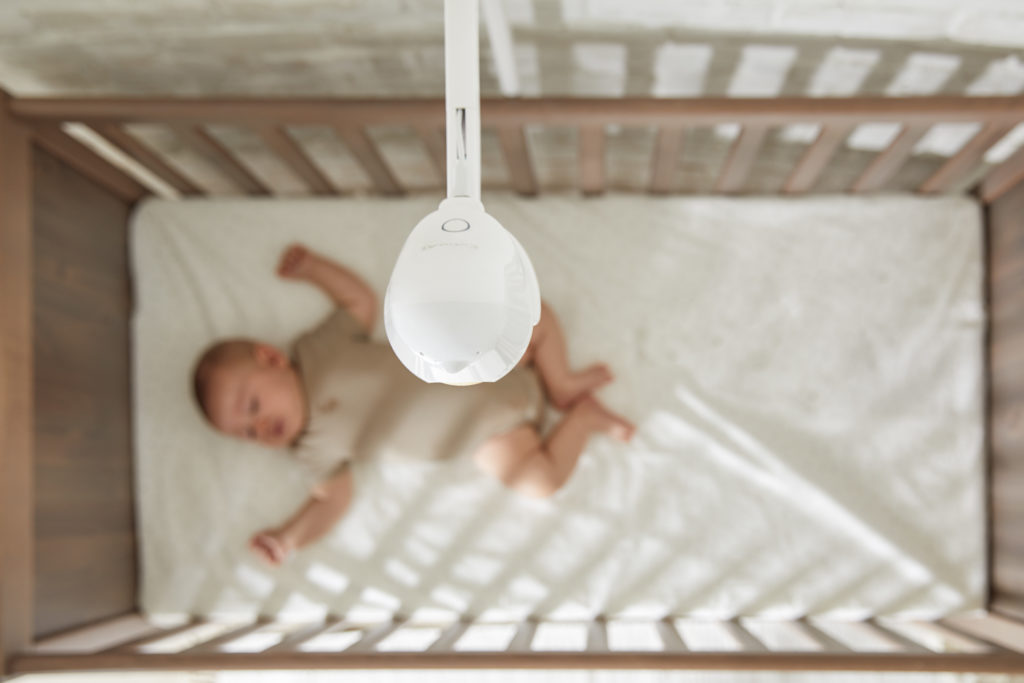 Safest Wifi Baby Monitors of 2021
If you'd like to see a full list of the Best Baby Monitors of 2021, check out our post here with testimonials, ratings, prices, and more!
Model
Price
Why it's secure
Cubo Ai Plus Smart Baby Monitor
USD 269.00
2-Factor Authentication
End-to-End Encryption
Customizable Sharing options for family
Arlo Baby Monitor
USD 189.99
Which.co tested the Arlo monitor and found that it was secure of vulnerabilities.
Motorola Halo Smart Crib Projector
USD 280.37
Which.uk.co found some unencrypted traffic which was fixed after it was brought to their attention.
Nanit Plus Smart Baby Monitor
USD 299.99
2-step verification
End-to-End encryption
User permissions
Best Audio-Only Baby Monitor for Security
Vtech DM221 USD 44.00 on Amazon
For parents who aren't quite ready or don't see the need for features like video, Sleep Analytics, Safety Detection, and more there are audio-only baby monitors which work with radiofrequency.
For this, experts at Wired suggest the Vtech DM221. Its affordability is pretty unbeatable and has batteries that last 18 hours. The range for this monitor is up to 1,000 feet so, though you won't be hearing your baby when you're away from home, it'll do just fine while you're around the house and it's great for extra worried moms on whether baby monitors are safe.
When should you stop using a baby monitor?
For safety reasons, you should stop using a baby monitor if it is recalled by the company that manufactures it. You should also stop using it as soon as you notice strange behavior from your app, email account connected to that monitor, or other devices on your wifi connection. Always get in touch with tech support at your baby monitor so they can advise you on what to do next.
If you're concerned about using a baby monitor for too long, don't worry! Wifi baby monitors like Cubo Ai Plus have safety features to help you and your little one even after they're not so little anymore. Take the Danger Zone Alert feature, for one. You can set a Danger Zone in their room, in your home, or even out of town when traveling with your baby so you can be notified if their quick pitter-patter goes beyond the safe boundaries.
Want to learn more about Danger Zone Alerts and Safety Detection from age 0-5+?
You Might Also Like