Cubo Ai Note: Kelly's little one turned 15-months-old when she submitted this testimonial on using Cubo Ai for toddlers. She had been using Cubo Ai for 6 months and told us about her experience from day one to now that her little one is technically no longer a "baby." Want to see a testimonial with a younger baby? Try this one.
Why Did Kelly Choose Cubo Ai?
Kelly: "I chose Cubo because I was able to use my phone and give access to other family members. Additionally, I purchased Cubo because of the quality of the camera, the Night Vision is outstanding! The bird is adorable and is way cuter than a regular camera! I also loved how all the different attachments were included as other monitors make you buy the other attachments."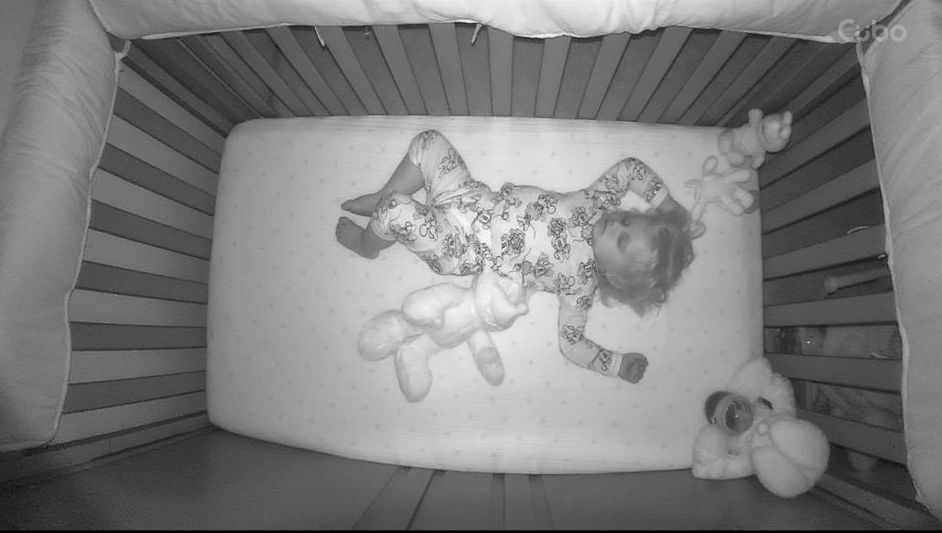 How do you describe the process of receiving and setting up the product?
Kelly: "My first impression was this is so adorable, even better in person! I love how compact it all is. I was worried that it was going to be big, but the size is perfect! Installation was easy, I did it myself, I didn't even need my husband. I started with the floor stand, I was a little concerned about the water bag. I actually chatted with customer services, I was worried about mold, but they assured me that it wouldn't get moldy. I check it every month and it is fine, no mold."
What is your favorite feature when using Cubo Ai for Toddlers?
Kelly: "My favorite feature when she was smaller was the Rollover and the Covered Face Alerts. Now that she is older and moving around more freely, I love the Danger Zone Warning. I have mine set to the front of the crib, when she wakes up, she doesn't cry, she usually just stands up and Cubo tells me she is there. The bird-chirping sound is cute. Cubo's built-in night light is also good. I also love customer service! They are so helpful and get back to you very quickly!"
---
Ready to bring peace of mind into your home? Are you planning on using Cubo Ai for your toddlers?