Parental burnout isn't a symptom anymore, it's a lifestyle. There are so many levels of tired but parental fatigue is definitely the 10/10 on that scale. If you're feeling like you need to recharge, there's no need to worry! Most parents feel the same and they're wondering what activities and tools can help them recharge.
After all, it's a long parenting road ahead with lots of highs and lows to look forward to. So, there's no time like the present to get the rest you need to be the best you possible for your little one(s).
But how do you know what to do that will really make you feel refreshed and recharged? Sometimes you go out to coffee with a friend and finish more tired than you were before! Or you take a nap when what you needed was to call your loved one.
How do I know what I need?
First, start by taking our quiz. Your score will let you know which of the following we recommend most for your recharge activities! 
---
Looking for extra support? Cubo Ai smart baby monitor helps you recharge without having to leave baby out of your sight!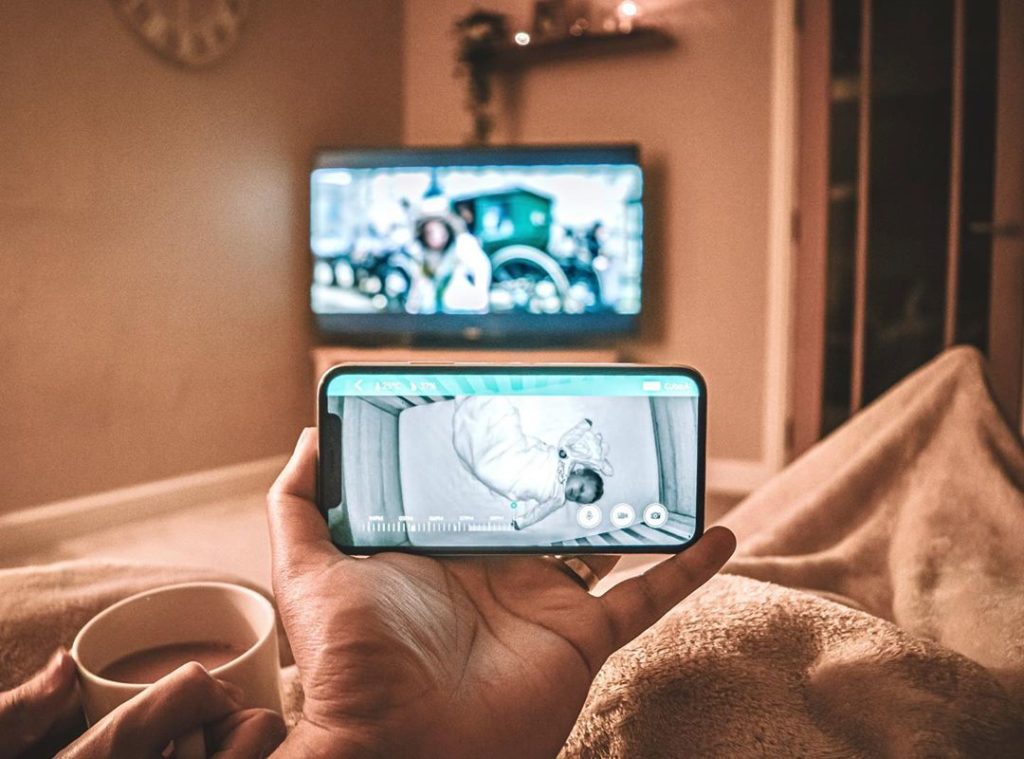 1. When Mom /Dad Needs Alone Time | Score between 0-25  
Journal
Getting in touch with yourself outside of your motherhood could be something that helps reinvigorate you with your motivations. Staying motivated will be noticeable not just to you in your energy levels, but also to your family in how happy and fulfilled you are.
Look up some journal prompts or write down your thoughts and feelings. Set a timer and focus on one purpose for one journal entry. Consider making this a habit, it has great long-term effects, as well. 
Epsom Salt Bath
A mom's body is her most valuable asset. Not only did it actually create and give birth to life, it also keeps the world of everyone around her functioning. This means good nourishment, rest, and a good bath are in order. Adding some Epsom Salt to that bath can help ease sore muscles from running around the house, walking and bouncing that baby, and any other activity you have to do on the daily. To add, you can light some candles, play some music and even peruse online to give yourself the much-needed "me time". Soak away your parental burnout with salts, essential oils, or just good old bubbles.
Get a Massage
whether it's a paid one or one from your partner or family member (or on your own using one of those cool Theraguns!) A massage can be really beneficial for releasing tension. Our emotions, stresses, and physical work is all captured in our muscle tissue and working them out can give you the most energy you've had in weeks or longer! 
Have a Movie Night  
Sitting back with a good show or a movie (with or without a partner) can be everything you want. Alone could be best for your personality (no compromising on what you want to watch) just let people in your family know when you'll be "out of office" and take the time to remember what it felt like to be free of responsibilities. Miss your baby when they're not around? Keep them on the screen while you watch.
2. Mom/Dad Needs to get out of the house | Score 26-50 
Group meditation
Maybe being alone during any activity is a sure way of spiking your anxiety. Rest assured that there are plenty of people (parents and non-parents) who also want to get out of the house and do something. Depending on the virus restrictions in your area, you could join a group meditation class with music, incense and some time to be both alone while enjoying others' good energy.
Grab a coffee with a friend
Can't take several hours to commute to a class, spend an hour away from your phone, and get that energy boost? Make a coffee date with a friend. You can keep your baby's live video stream on your phone and still catch up with that friend. Hey, why not brag about how cute they are while you're at it?
Cook (Have a dinner party)
Putting on some music while trying a new recipe is a great active meditative way to create. We're not talking about making dinner for your family on a regular Monday night. We're talking about going a little fancier, be extra! Pull out that truffle oil, have your favorite beverage.
You can cook for yourself or have friends over and have a dinner party. Regardless, the activity of cooking, smelling, tasting, and finally seeing something you created is so rewarding you'll be riding that high for a while. 
3. Mom/Dad Needs Mental Stimulation| Score 51-75 
Go to an event 
Especially an event where you'll have enriching conversations. Anything that will satisfy a need for emotional, mental, and even psychological nourishment (it helps if they have actual food, too!) Having deep conversations gives you a lot of energy that empty introductions at meet-and-greets just don't accomplish
Have a book club meeting (even if you didn't read the book!)
Often, book clubs spark conversations that have little to nothing to do with the book. Debating and bonding with people can help give you that intellectual boost you desire.
Attend an (online) event
A reading, a live podcast, a lecture. Whether it's in person or (because of the pandemic) virtual, having a mental connection with other adults can re-energize you to go back and talk about baby food, poopy diapers, bedtime, and night lights minus the parental burnout.
4. Mom/Dad Needs to Rest |Score 76-100 
Sleep 
The easiest solution and the thing you lack most- sleep. If you're sleep deprived, maybe you don't want a book club, a new recipe, or even a bath. You just want a nap. Find someone who is willing to take over for you while you take a snooze.
If you're particularly worried about taking your eyes off your baby, make sure your baby monitor notifications are on and take a lie down. A rested mom/dad means a happy parent for baby. They'll be ready when you wake up and they'll bond with a friend/loved one while you sleep. 
Take a drive alone
Not quite ready to nap? Maybe you just need a drive. Put your baby in good hands, put on your favorite playlist or podcast, step into the car, pop by a drive-thru or just go to a scenic road. Sing, yell, take deep breaths. Do whatever you have to do! Once you get back into your driveway, you'll be a more energized parent. Maybe this becomes a weekly thing, maybe you never do it again. You'll never know until you try. You've got nothing to lose but your parental burnout.
Hire a sitter for a few hours
Many parents think hiring a sitter is just for specific events. Anniversary dinners, award dinners, work events. Guess what? You're allowed to hire a babysitter just to get something done. Read that one more time. Go out and get the shopping done, buy yourself the shoes you've been trying to find online. You don't need an excuse. Putting a baby in and out of a car seat, navigating nap times, tantrums, and your own schedule is hard! Put the biggest question marks in the hands of a babysitter you trust and get stuff done.  
Go for a run
Sleep isn't the only way to get your body to let go of the tension it's holding. Sometimes sweating out is exactly what you need. Whether this means a regular workout (or a fast one) getting those endorphins can be the best injection of energy you could ask for. Even better than actual sleep!
Ready to get your energy back? Life as a parent is a collection of many nights and days and though they seem long now, they fly by in the end. Cherish your little blessing while taking care of yourself.
Bye-bye parental burnout, recharge for the longer journey ahead. interested in more parent topics? Check out our mommy posts here or dad corner here.