When your little one comes home, it's such an exciting and joyous time. With tiny fingers and tiny toes, there's no doubt you'll be in love with every inch of your newborn.
Becoming a parent is a major life transition. You might have listened to podcasts, read books, and attended new parent classes. Despite all the prep, we know how challenging it can be to find reliable product information about newborn safety. The United States Consumer Product Safety Commission warns new parents that unsafe products for newborns are still on the market today.
Among these, the baby mitten has been a divisive topic amongst parents: You might wonder if it's safe for your little one to wear them. A quick online search will give you mixed opinions, making it harder to decide what to do! But don't worry; we've done the difficult part for you and researched this topic thoroughly. Keep reading to see if baby mittens are safe for your little one to wear and sleep in.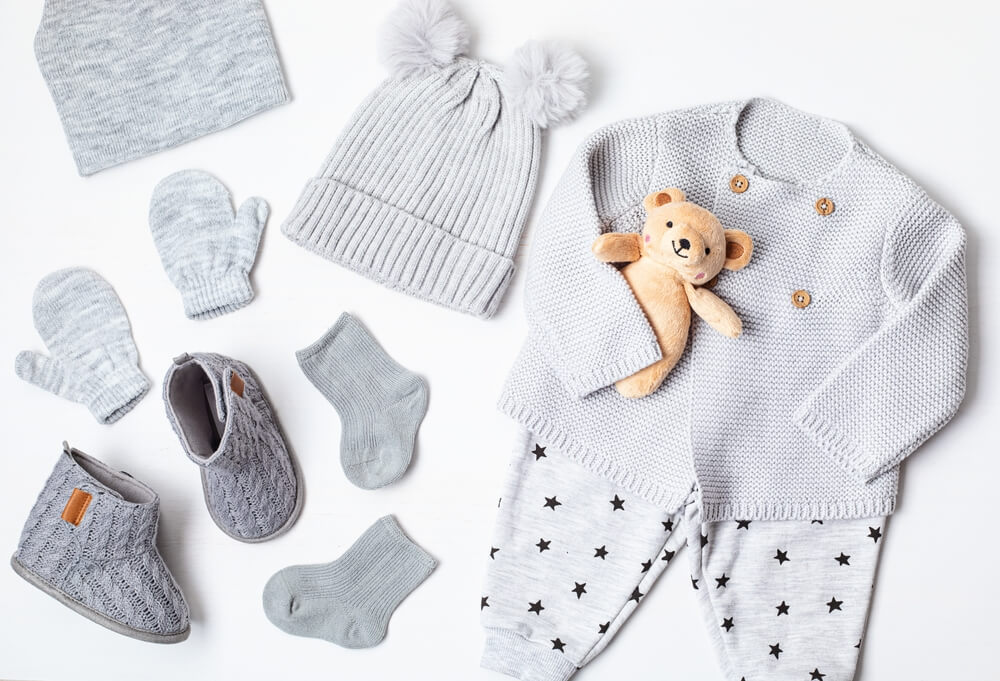 What Are Baby Mittens?
Baby mittens are essentially the same as children or adult mittens. They're protective gloves to keep babies' hands snug and cozy. Typically, baby mittens are made from soft and breathable materials so that your little one doesn't get too warm. In terms of functionality, parents can find baby mittens that are waterproof, indoor, outdoor, and/or scratch-preventive.
Although baby mittens come in all colors and patterns, one design stays the same: There's an elasticated wristband to prevent babies from pulling them off. This also protects babies against choking hazards. Therefore, in general, the baby mitten is a safe and viable clothing option for newborn parents to purchase.
Do Baby Need Mittens?
Baby mittens aren't just cute; they also have a function. The primary goal of mittens is to stop newborn scratching.
Though babies' ten little fingers are soft and squishy, their fingernails grow fast and can be surprisingly sharp. As babies haven't had good control of their hands yet, they often cause accidental injury by scratching. Most of the time, minor scratches can easily go away. But if parents want to prevent any lasting cuts and marks on babies' faces and skin, a pair of mittens will come in handy.
Can Newborn Babies Sleep with Mittens?
Next, let's look at the question all newborn parents ask themselves—Can newborn babies sleep with mittens on? Mittens can be a great way to regulate the temperature throughout the night. They also reduce the risk of babies accidentally scratching their faces during sleep.
However, mind that mittens can pose a SIDS risk if they have strings or tassels. Even plain mittens can lead to the same risk if babies manage to remove them. To prevent this, make sure the elastic band is tight enough, so Baby won't be able to pull the mittens off themselves.
That being said, parents should ensure Baby stays comfortable in their clothing. And this goes for mittens too! The elastic wristband should be tight enough to keep mittens on but not too tight to make Baby uncomfortable. You can test this by putting your finger in a mitten to test the elasticity.
Ready for more guidance on Baby safety knowledge, skills, and awareness? Don't miss out on our blog series that's all about baby sleep safety!
How Long Should Newborns Wear Baby Mittens?
The next thing you might be wondering is how long your little one should wear mittens. It's recommended to only use mittens until Baby is up to 2 weeks old.
Mittens are indeed a helpful item that can prevent scratching and regulate your little one's temperature during sleep. However, as they grow up, Baby becomes more inquisitive and curious. At this stage, mittens can pose a hindrance to their movement and development.
The 2-week principle applies to wearing mittens both during the day and at night time. Removing the mittens after 2 weeks of wear allows your little one to touch, grasp, and explore their surroundings.
3-month-old Still Wearing Mittens
Is your little one still wearing mittens at 3 months old? We recommend speaking to your pediatrician about their needs to decide the best solution for your newborn. Each baby is unique and has their own needs.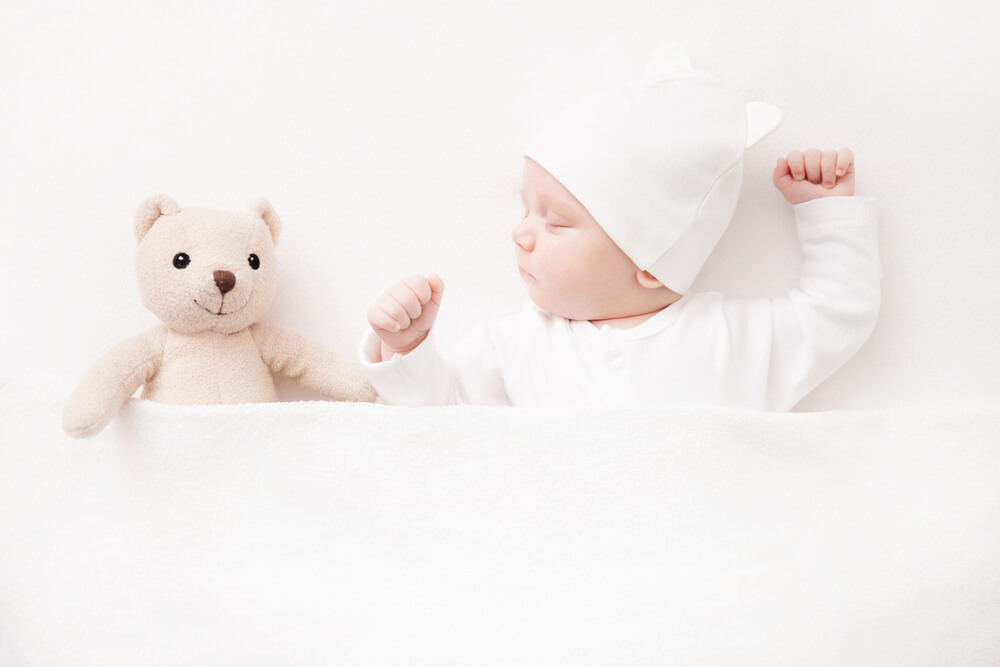 How to Keep My Baby Safe When Wearing Mittens?
We understand that your little one's safety is your top priority as new parents. That's why we offer expert advice on keeping Baby safe when wearing mittens.
Firstly, it's best to steer away from those 'fashionable' baby mittens. Decorations like strings, tassels, and ties could all potentially end up in your newborn's mouth. Thus, to prevent any choking hazard, style is a crucial point to consider when shopping for mittens.
Alternatively, choose plain mittens that will keep Baby's fingers cozy and safe day and night. Still, if you're not sure whether Baby will keep mittens on, err on the side of caution and take them off during Baby's sleep.
Best Baby Mittens Material
We recommend choosing mittens made from cotton—soft and breathable—that help regulate Baby's temperature. Avoid choosing baby mittens that are too thick, such as wool-knitted mittens. Otherwise, your little one could become too warm, uncomfortable, and unsettled when wearing them.
Don't forget that babies learn through exploring the world with their hands and fingers.
This is why you should opt for mittens with roomy fingers and fist areas. Meanwhile, remember to remove them from time to time. This will encourage babies to stretch their hands, touch and feel their surroundings, and explore.
Sleeping with mittens or not, if you're thinking of keeping Baby warm and happy throughout the night, we have the perfect solution! Keep an eye on your precious newborn all night long with the CuboAi Smart Baby Monitor. You'll be able to rest easy knowing your little one is safe and sound.
---
You might also like: