Keeping your baby warm at night is a common concern that parents share. From room temperature to baby monitors, in this post, we've covered all the essentials for a warm and safe crib and baby bedroom.
First of all, we know life as a new parent isn't without its anxieties, particularly when you're separated from your baby. So, when your little one is fast asleep in their crib, you'll want to ensure maximum comfort so everyone has a good night's rest.
One of the biggest concerns parents share is how to keep baby warm at night without reaching for a blanket. With winter in full swing and the temperature dropping, the issue of how to keep baby warm in a crib without swaddle and blankets is back on the agenda.
Much like adults, your baby's bedroom environment needs to be soothing, inviting and the right temperature, to enjoy a good night's shut-eye. So then, how can parents ensure little ones are adequately warm without having to check on them throughout the night?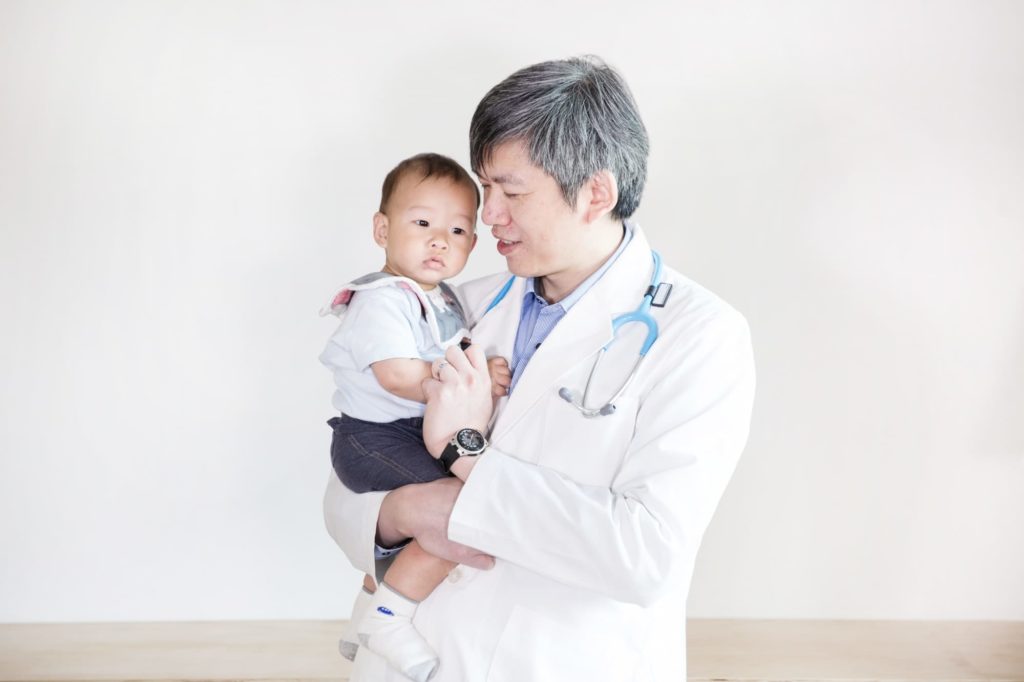 ---
More About Baby sleep safety
Baby Sleep Safety: Top 12 FAQs About Baby Sleep Baby Sleep Safety: Top 12 FAQs About Baby Sleep" was co-written by Dr. Kenneth Yeh, a Pediatrician with experience treating over 10,000 babies during his career.
---
Staying Cozy
Since babies are unable to tell us when they're too hot or cold, we as parents need to pay extra attention to their environment. Specifically, this includes bedroom temperature.
According to Sleep Advisor, the perfect temperature for a baby's room should fall between 65 and 70 degrees.
Baby safety in the crib is an important point. Overheating and accidental suffocation from blankets is considered a risk factor in Sudden Infant Death Syndrome (SIDS).
The best way to monitor room temperature is with a baby monitor or thermometer. The Cubo AI Smart Baby Monitor is one of the most advanced on the market, offering the peace of mind you need.
Using the latest technology, Cubo AI is equipped with a temperature and humidity sensor. If your baby's room drops out of the recommended range, it sends you an instant alert with its notification feature. For you, this means less broken sleep to check up on baby through the night.
If your baby's room is too cold, the BabyCenter advises that a space heater can be used. However, this should be fireproof and not within reach of your child.
According to guidelines, babies should sleep in their parent's room for the first six months. This means that parents will also need to observe room temperatures.
Bedding and Clothing Without Swaddle
Even with the room at the right temperature, you'll need to make sure your little one isn't too hot with blankets or clothes.
Most parents are aware that blankets, swaddles, pillows, and duvets are not recommended, owing to baby safety in the crib.
If you're wondering how to keep baby warm without swaddle the Lullaby Trust recommends using "light bedding or a lightweight, well-fitting baby sleep bag." Especially when unwell babies need fewer, not more bedclothes.
Weather dependent, your baby might be warm enough in a babygrow, or in colder weather, in an approved bodysuit and sleep bag. If necessary, a single cellular blanket is the best option for an extra layer. This soft cotton blanket has lots of breathable holes. Even still, babies can be restless at night, kicking blankets off or hoisting them over their heads. For extra reassurance, Cubo AI has a face and rollover alert, to ensure blankets never get in the way during sleep time.
---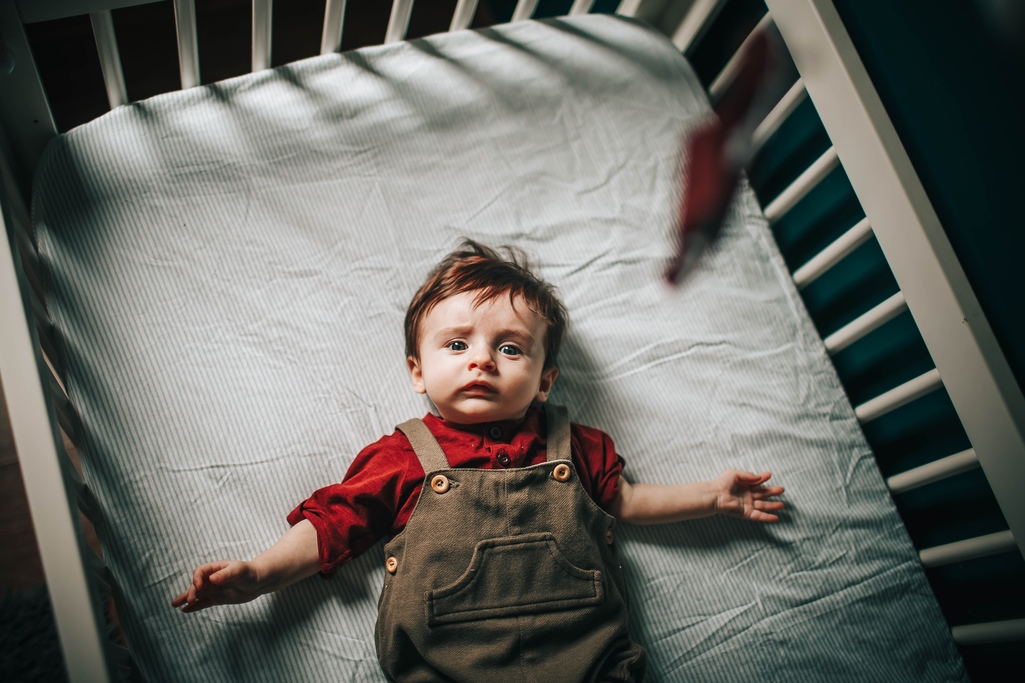 Are Wifi Baby Monitors Safe? Read our post for tips on baby monitor security.
---
Winter Warmers
When considering how to keep baby warm in winter, you might also want to employ some tricks of the trade.
Prior to your baby's bedtime, you can leave a hot water bottle or heating pad in the crib for a short while. Also ensure that your baby has had sufficient fluids before bedtime, to aid restful sleep.
Due to baby safety in crib, soft toys are not recommended at night time. Although these provide more comfort than warmth, you can instead offer a pacifier to help them get some Zzzs. This is recommended by the American Academy of Pediatrics and it may also decrease the chance of SIDS. Alternatively, if you own a Cubo, you can comfort your baby directly with its handy two-way talk feature. There's nothing like the voice of mom or dad to settle a little one.
How To Heat Proof Baby's Room
How to keep baby warm in winter may be more challenging if your home is inadequately insulated, or if you live somewhere particularly cold.
There are however additional measures you can take to heat-proof your home. Double-glazed windows retain the heat by up to 64 percent, so opt for these where possible. Also, keep curtains closed to help heat stay in the room. If you have a radiator, tuck the curtain to ensure heat is directed the right way.
If your baby's room has windows or a door, ensure this isn't letting in a draft and if you have a cold floor, consider putting a rug down.
Finally, if you find yourself stumbling around your child's bedroom at night or using your phone's flashlight to check on them, you can invest in a Cubo AI Baby Monitor. It comes with HD Night vision and a nightlight so you can check on your precious one even in the dark.
There You Have It
When the weather takes a turn, it can be hard to know how to keep baby warm in the crib. However, it's important to observe official guidelines, to ensure your baby is safe and snug at all times.
Avoid heavy blankets in the crib in favor of baby sleep bags
 Keep room temperatures monitored with the Cubo AI 
Ensure that the baby's room is well-insulated to keep the heat in. If you find yourself fretting about your little one being in another room, the Cubo AI Baby Monitor offers night vision and two-way audio, as well as an 18-hour playback for peace of mind. 
After all of that, you deserve a good night's rest. Sleep tight!
---
You Might Also Like…