As parents with small children, we realize that organizing a date night is more complex than actually going on a date. Whether it's a shortage of babysitters or the expense of getting out, months can quickly pass before you've had an opportunity to enjoy some alone time with your partner.
It's traditionally difficult for parents to have a night out. Making the time, locating a babysitter, thinking up fresh and innovative ideas are all challenging. If this is how you feel about organizing date nights, read on to see some simple date night ideas for parents without stressing out.
Watching Netflix or TV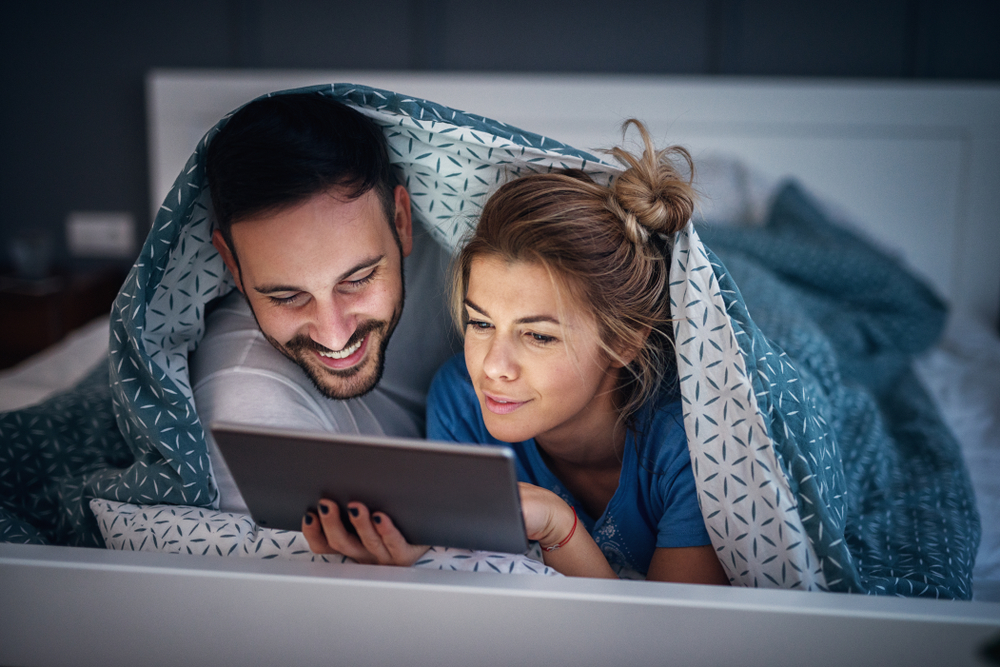 Watching Netflix is so simple, but it's often all that parents in the midst of parenting small kids can accomplish – and that's OK. It is the best stay-at-home date night idea for parents. Make it unique by watching a film you wouldn't typically watch, and putting away your cell phones to enjoy an undisturbed night.
Set up some tasty food & drinks while focusing on each other; what matters most here isn't exactly what to do (though we recommend delectable treats) but making time to recharge together.
Try Gaming
If arranging a babysitter is difficult and watching yet another TV show seems like any other night, consider innovative at-home options such as a game night. Playing games not only brings people closer but also lets you discover new things about your significant other. Try a card game like We Are Not Really Strangers to get to know one another better, or a digital game like Jackbox to compete in trivias and flex your creativity, or a web game like skribbl to draw and unwind.
Simple Meal To-Go at the Park
Grab your favorite take-out and bring it to a park for a simple picnic date. Don't forget to bring a blanket and some napkins along. You can listen to your favorite band and have a long conversation if you haven't had time to do so.
Double Date Night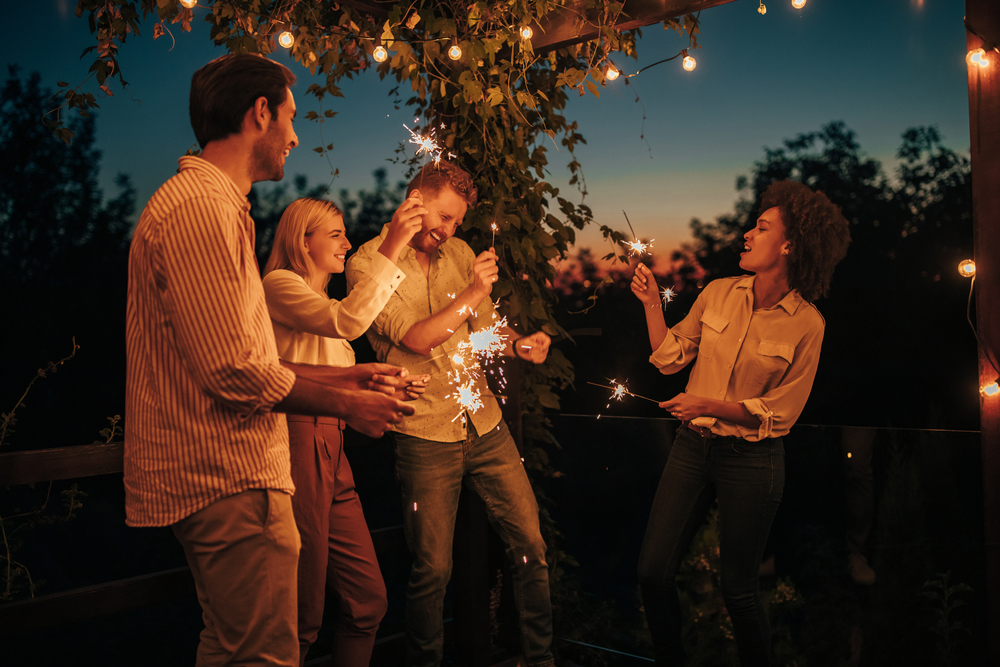 Bring your best married pals over, get some take-out — who likes to prepare on a date night? — and have a fascinating evening together with some genuine adult discussion without interruptions from your children.
You can play some board games, watch popular Youtube clips that everyone has missed due to the responsibilities of motherhood, or just chat. Any activity is nice as long as it's shared with someone else.
Opt For a Lovely Coffee Shop and Dessert
Dining and a film are frequently too lengthy for parents with small children to appreciate in a single evening.
Rather than fretting about how much that additional hour of babysitting will cost, pick a lovely coffee house and dessert and genuinely spend your time bonding.
Couple Massage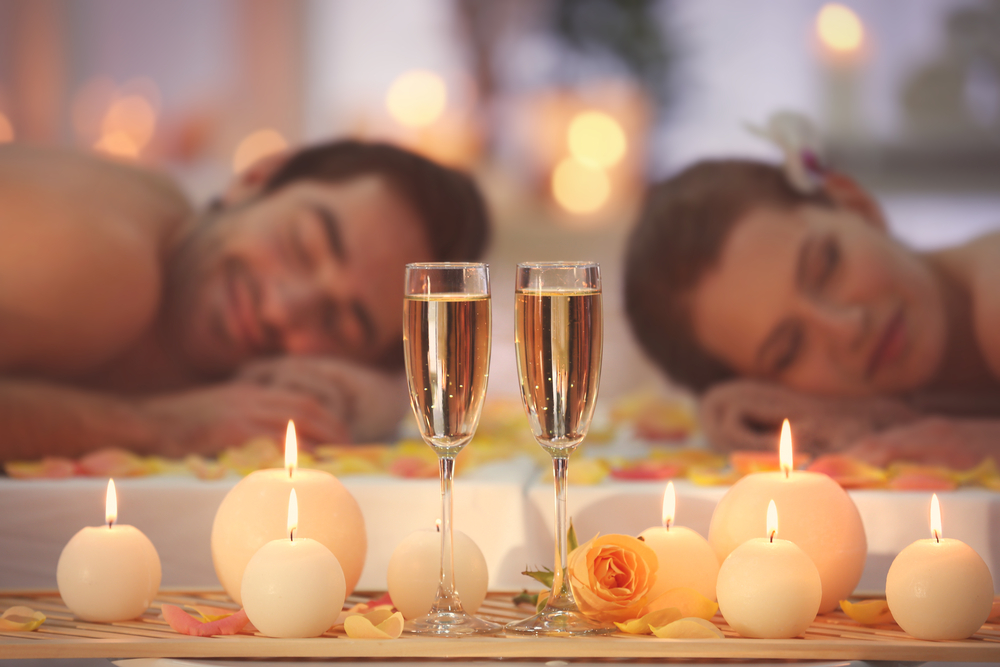 Even the prospect of a romantic night may be tiring. So consider it a relaxing moment for both of you by booking a couples massage, followed by a short cup of tea.
If you're too tired to leave home, there are now applications like Soothe that can send a massage therapist to your home. They even bring massage tables, sheets, lotions, and relaxing music along.
Couple Skincare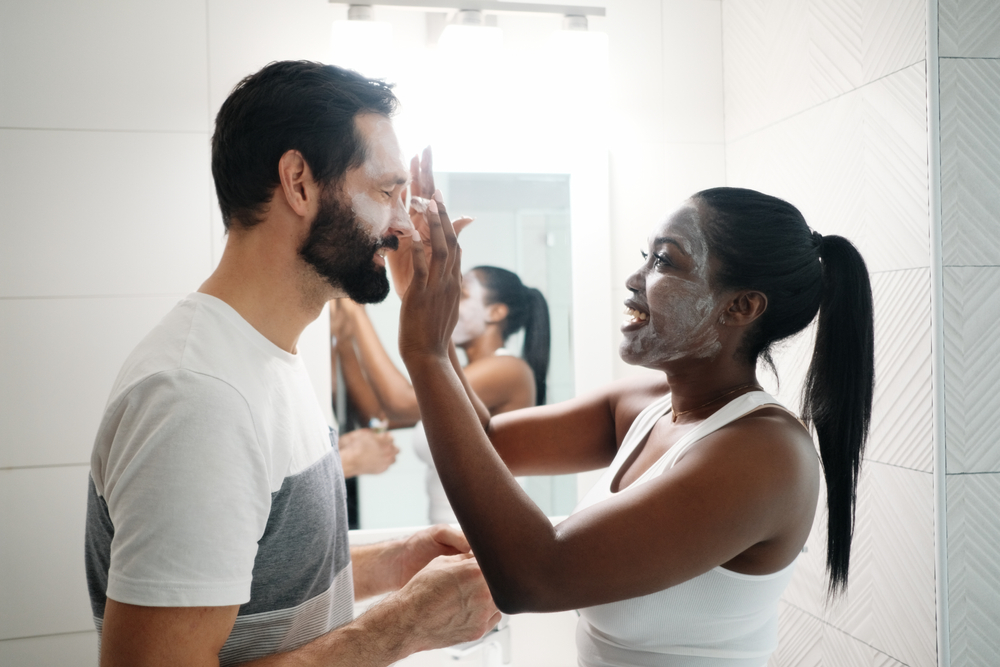 If couple massage is out of your budget, you can opt for an at-home skincare session. Take out your favorite beauty mask and apply them for your partner. This not only nourishes your skin but also gives you a chance to pay full attention to each other.
Go On a Walk
OK, thist seems ridiculously basic, but when you're two weary parents with a newborn, it's a simple, cheap, and effortless way to bond (and have some fresh air.) Taking a walk through nature or simply through the park together not only gives you some needed "quiet" time but gets everyone moving as well. Plus, it's another great way to get out of the house and take a break from everyday life.
Try Making Easy Meals Together
Thinking about parent date night ideas? Grab some basic supplies, make a quick market run, print out some simple recipes, and experiment in the kitchen.
Part of the enjoyment is in the attempt, and anything that pulls you out of the grind of child-rearing should be enjoyable and novel.
What's an extra perk to this date night concept? Creating your own dishes usually costs far lower than buying the same item at a restaurant.
Go On a Picnic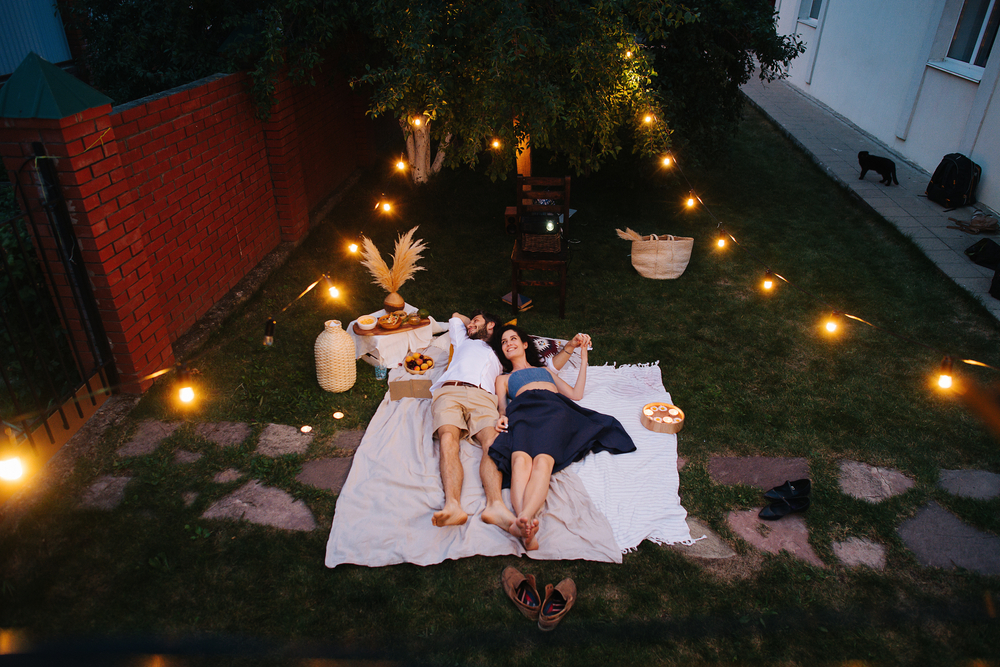 If you are unable to leave home for lovely picnics, then take out may be the way to go. You can keep it indoors or take it outside (if you have a balcony or garden). Meanwhile, keep your baby on the screen of the baby monitor to keep them safe.
Prepare a basket full of goodies — snacks, charcuterie, wine, and sweets — throw a sheet on the floor, and enjoy some alone time. It is also a great opportunity to check in with your partner about how both of you feel recently.
Watch Your Wedding Video
As shocking as this date night idea may be, it can be one of the most memorable date night ideas for parents to consider. Whether you are newlyweds or parents who have celebrated wedding anniversaries for many years, it is always an enjoyable memory to go back and revisit.
Play Music and Dance Together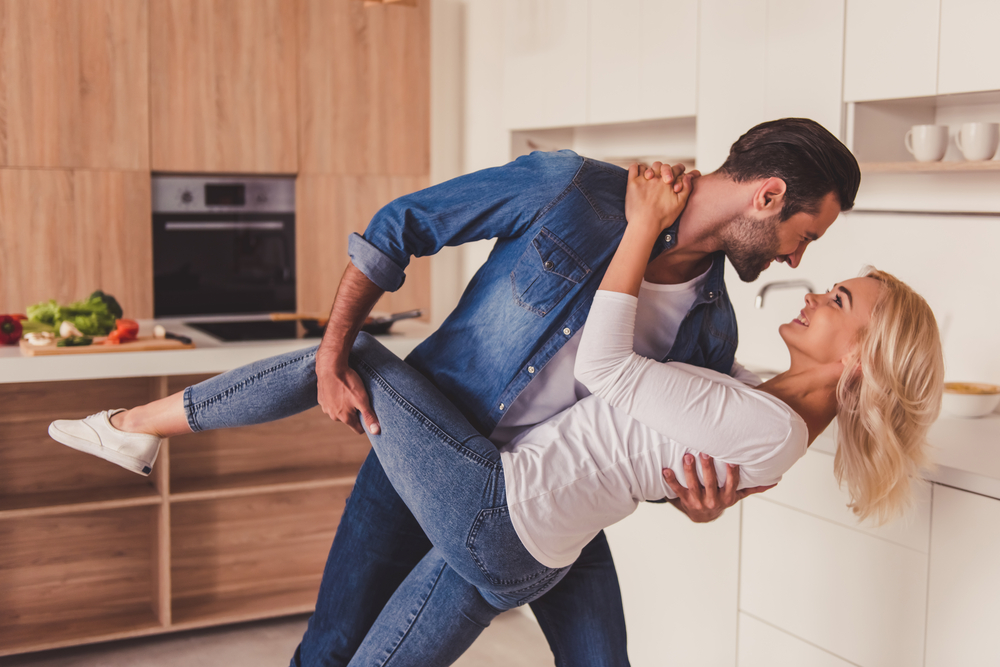 This date night idea is perfect when the kids are away, or if you want date night ideas that don't involve leaving the house. All parents know that date night at home can be just as fun and memorable as any other date.
Make Your Partner a Simple Gift Together
Hand-made gifts always make the people who receive them feel special. Why not spend some time making each other a simple gift? These gifts do not have to be perfect.
Some date night gift ideas for parents including:
Portrait of your partner
Hand-written letter of your favorite memory together
Homemade cocktail
DIY Photo block
Go On a Little Hike
Being outside in nature has a healing quality to it, and it may help your connection. There are several websites and applications available to assist you in locating the ideal track for both of you.
Take a Class Together
Remember the date nights you went on before having kids? They were filled with activities that tapped into a newer version of yourself. So why not indulge in some date night ideas that bring back those memories? Taking a salsa dancing class or an art class is a surefire way to refresh your bond, and also enjoy fun moments with each other.
Date Night Does Not Have to be Complicated
Date night ideas for parents don't necessarily have to involve leaving the house or spending a lot of money. It's important as parents to create date nights that recharge both your love life and your relationship. Being creative with parents date night ideas can help you achieve this by bringing date times back to life. At the end of the day, you may just need some quiet time and a good conversation to take on the next extra mile, so don't worry too much and start planning your date night!
You might also like: