Finding out you're pregnant is the start of the wonderful journey that is, motherhood. From seeing a baby bump to feeling the baby's first kick, it's a whimsical ride to watch and feel a life unfold before you.
It's also the start of a whole big production number of who to tell first? Besides all that was mentioned, you are also tasked with breaking the news to everyone, but the question is, to whom first, and when?
The question of who to tell first besides your partner is easy, your parents. At the onset of your pregnancy, it's best to tell someone who has already experienced it. You will need all the support and knowledge from them on how to take care of yourself and your little bundle of joy. But of course, don't forget to tell your husband that you two are expecting!
But now the question is: When and how to tell your parents you're pregnant?
When to tell your parents you're pregnant?
Logistically speaking, it would be a good idea to tell anyone, regardless if it is your parents, family, or friends, after the first trimester. The first trimester is the most crucial part of pregnancy. It is the timeframe where the risk of a miscarriage is the highest.
But for first-time parents, it would be a good idea to tell your parents right away, as you enter unfamiliar territory. As much as parenting books and other materials may prepare you, there's nothing like the first-hand experience from your parents to guide you.
Overall, the most important thing is to tell them when the timing feels right. Take the time to bask in the joy of expecting with your partner, and come back to reality as you start preparing for the arrival of your little one.
After you decide when to reveal the big news, it's time to come up with fun ways to tell your parents you're pregnant!
21 Fun Ways to Tell Your Parents You're Pregnant
1.Ultrasound picture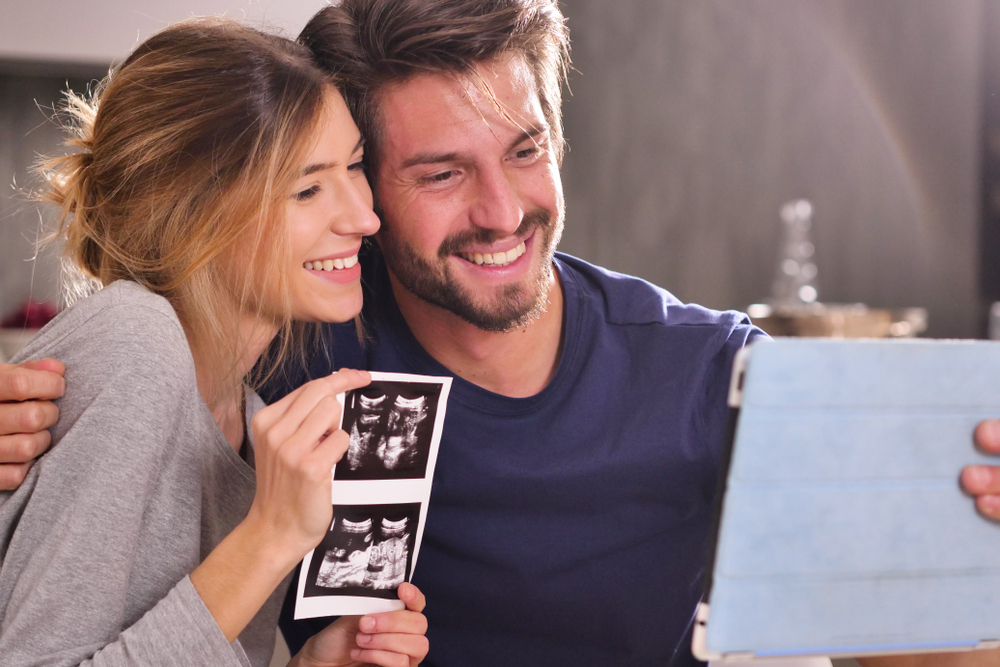 It's funny how most future grandparents don't react right away when they receive a picture of ultrasound in announcement videos. It must be shocking that out of nowhere you're giving them an ultrasound picture. But this way, it leaves them without a doubt that they are truly about to be grandparents!
2.Sibling announcement
This is another cute and different way to tell your parents you're expecting, again. Change the point of view of the announcement and let your older child/children take it as a moment to tell their grandparents that they're about to be a big brother or sister.
3.Get the pets involved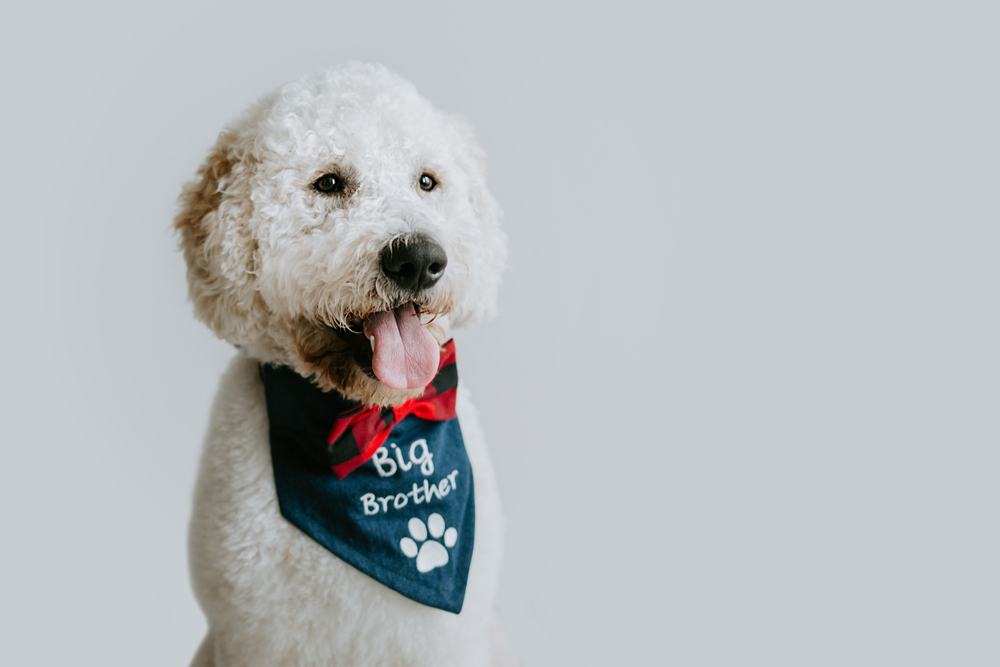 Just like bringing in your kids, get your pet(s) involved if you have one (or some!). Get your pets matching clothing that says they're expecting a younger sister or brother or "a new hooman". This is a great and cute way to tell your parents you're pregnant, especially if you're known to be "furparents" turning into hooman parents.
4.Baby Got Bump!
This one is for avid fans of the sitcom "Friends". If your parents are huge fans, you can dress up with a "Baby Got Bump" shirt, or put on a little show with you and your partner singing to Sir Mix-A-Lot's "Baby Got Back". Make sure to tweak some of the lyrics to say, "We like big bumps and we cannot lie!"
5.Photoshoot
Grandparents love getting pictures for memories sake, so capitalize on that and give them a whole spread of photos, all building up to you revealing you're pregnant. Either show them your growing baby bump or hold a quirky little sign saying you're expecting. This way they have memories to keep on this memorable day.
6.The "bun in the oven"
A good way to get your parents thinking, and to test your acting skills. Leave a bun in your oven, and when they come over ask them to take out the "food" from the oven. Seeing the bun in the oven will make them wonder, and hopefully get the underlying message.
7.Promoted to "Grandparents"
This is a great way to surprise your parents, especially if they're still working and really not expecting a grandchild. Give them a card or a mug with the print "promoted to grandparents" and make sure to pause for their reaction.
8.Charades
This may also need more people than your parents to make it fun. Have family over for game night, and play a round of charades. Make sure you and your husband are partners and your parents are the ones guessing. When it's time for your parents to guess, act out you're pregnant!
9.The Doctor's Appointment
This is a fun way to really surprise your parents, ask them if they could accompany you to the doctors, not knowing it's an Ob Gyne that you'll be seeing. Let them put the pieces together when you get to the hospital and maybe have a nurse on standby just in case.
10.Save the Date
If you already know your due date, it would be a fun way to ask your parents to save it and tell them why. You could also give them a calendar with your due date marked already, just make sure they see it and you actually get to tell them!
11.The Little Shoes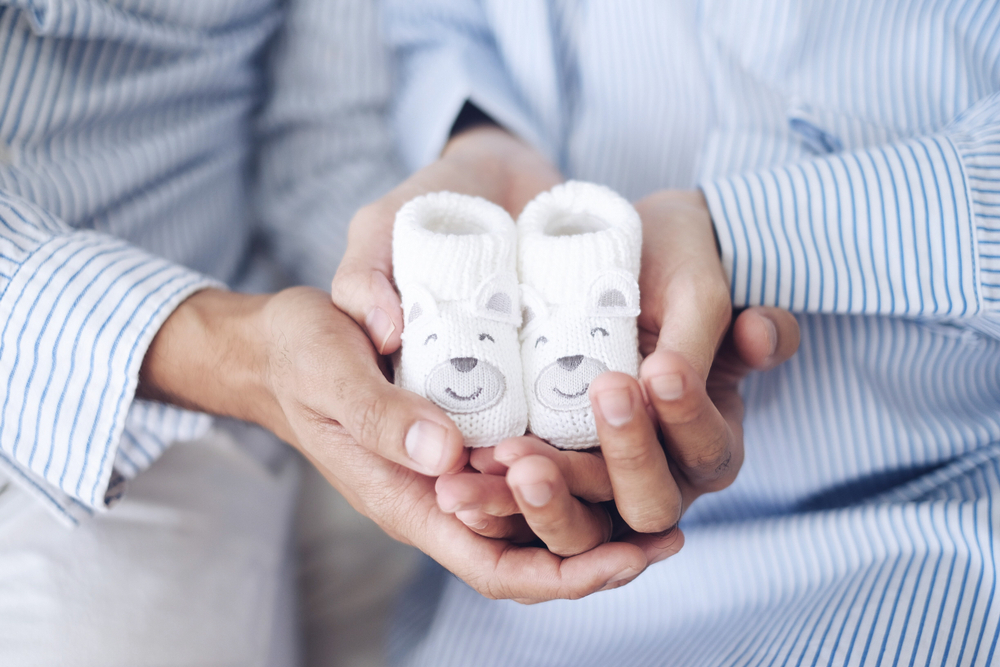 If you're the type to leave your shoes at the door before entering the house, it would look cute if you just leave a tiny pair of shoes right there. Have your parents over and make sure to remind them to take off their shoes before entering, and place those little shoes right where they can see them.
12.Two Truths, One Lie
Schedule a family dinner or a game night with your parents. At dinner, play a game of two truths and one lie, and when they're trying to figure out which one is a lie, just drop the big news!
13.Fortune Cookies
Having Chinese for dinner calls for fortune cookies at the end. Have the fortune cookies personalized and made with your announcement printed inside. After having a heavy meal of dumplings, rice, and noodles, your parents would be really surprised that they're in luck with a grandchild!
14.Online Shopping Wishlist
If it just happens to be your birthday or there's a sale going on your favorite online store, it would be funny to send your parents your wishlist, and make sure to include baby items that will make them wonder, "are they expecting?". And of course, expect a phone call or a quick visit from them!
15.Shopping trip
A different take on the online shopping wishlist idea is to go on a shopping trip with your parents, but make sure to pick up baby items or things for your hospital bag. Watch how your parents start to put the pieces together and there might just be an emotional moment waiting to happen at the cashier. They might even pay for it all!
16.Record your baby's heartbeat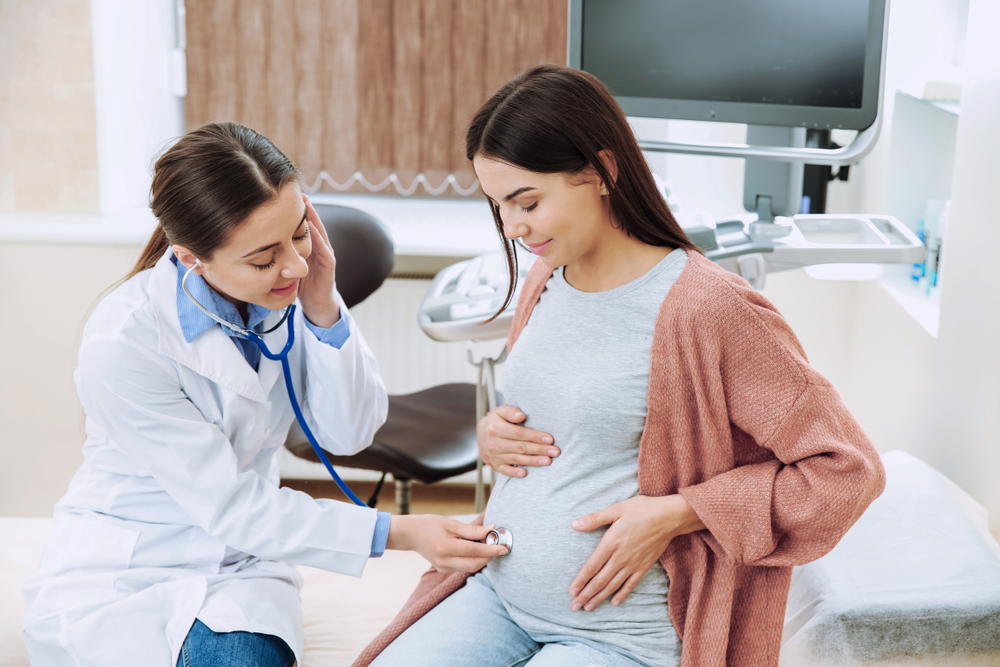 If you have the chance to get your Ob Gyne to record your baby's heartbeat this will be great! Have your parents listen to this "new song" you're raving about, and watch them scrunch their faces in confusion. This would be the best time to tell them that, "That's no new rave song, that's your grandchild's heartbeat!"
17.Gift them with diapers
Your parents might think you're dragging them for their age when they open their gifts and see diapers. But when they realize that they're not for people their age, and start to wonder who it is for, then you can break the news!
18. Cake announcement
There's nothing like a piece of cake after a great dinner, but make it extra special with an announcement cake saying you're pregnant! Have your favorite baker customize your dessert with your announcement. This will surely make the cake taste even better.
19.Gift them with a pacifier
A pacifier will surely get the message across but to randomly gift them one, they might need to think twice about why exactly you're giving it to them. Just say, we might need it when "we" come over sometime.
20.Food delivery announcement
It's not always that we have the luxury of being near our parents, so ask a local bakery to send them some cookies or even a cake to tell them they're about to be grandparents and wait for that call or text asking if it's true.
21.Greet them on grandparents day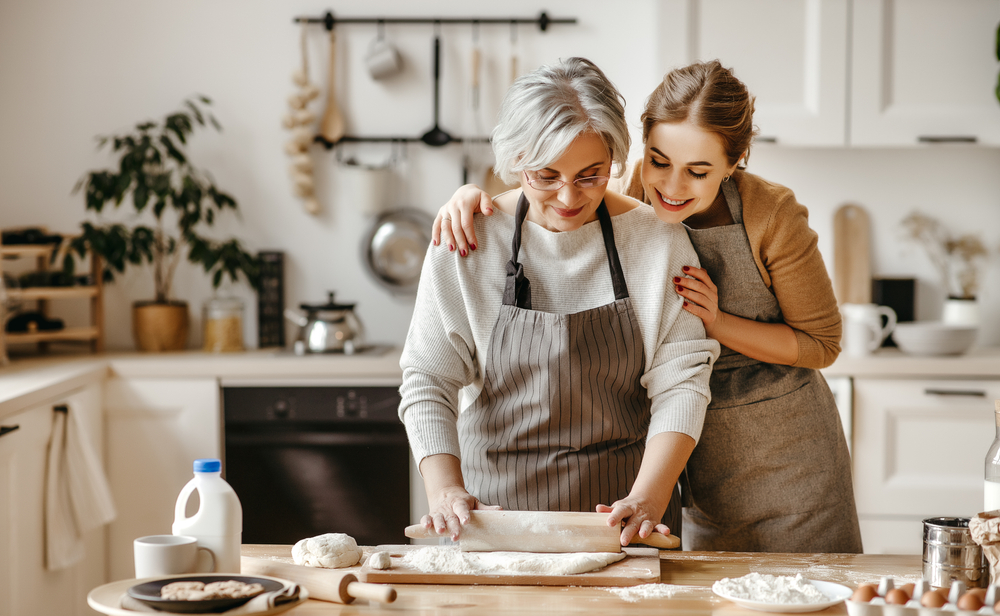 If you're lucky, and you get pregnant right around early September or late June, this would be the perfect way to tell your parents that they're about to be grandparents! Send them a text, a call, or even a card!
But again, it's important to do this on your own terms and when you're comfortable. No matter which way you choose to tell your parents you are pregnant, the look on their faces will be priceless. Prepare your camera and capture the moment!